Good Shepherd College - Old Scholars 1986-1996 Reunion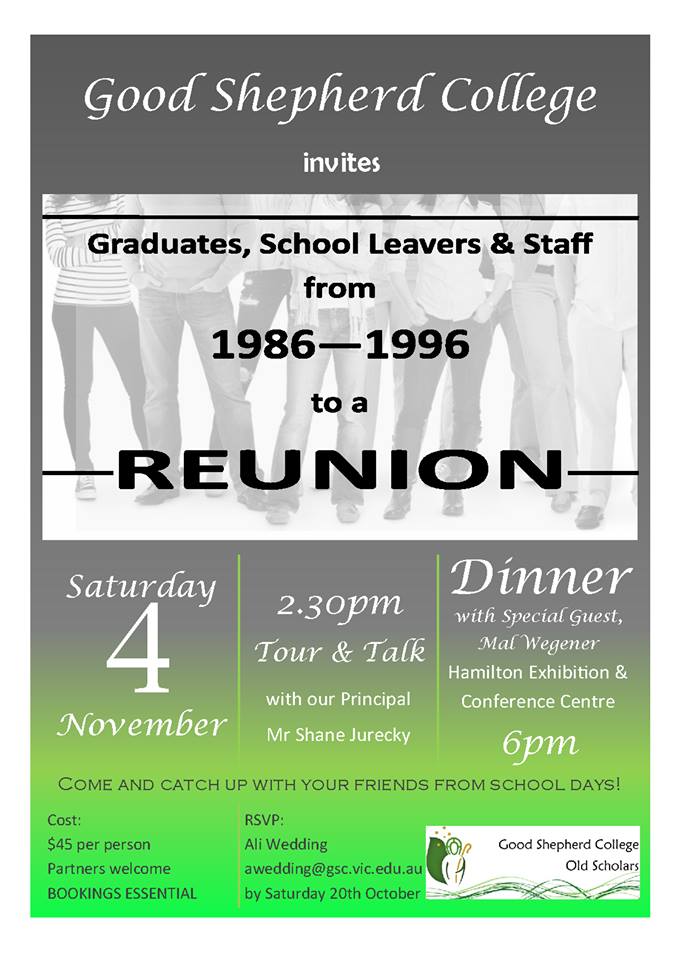 You are invited to join Good Shepherd College as we reconnect with and celebrate our past.
The reunion is for staff, school graduates and leavers who completed their schooling between 1986 and 1996. Our guest speaker, Mal Wegener, will share some of his own experiences at the dinner which will take place at the Hamilton Exhibition and Conference Centre (Showgrounds) at 6pm.
A tour and talk with our current principal, Shane Jurecky, will also take place at 2.30pm at the college.
Location
Hamilton Exhibition and Conference Centre (Showgrounds)
Shakespeare St, (enter off Horner St), Hamilton VIC 3300