The Geelong Heritage Wine Walk is back again for the ultimate cellar door experience!
7 premier venues in Geelong CBD will open their doors to feature exceptional wines from Victoria's finest wineries! We are also showcasing tastings from a whisky & gin distillery and even a cider!
Your ticket gets you into all venues and includes all tastings, and a canape at each place! You choose the venue you want to start at from the list below. The starting venue you select will be printed on your ticket, from there you can meander back and forth to all other venues between 11 am and 5 pm.
When you arrive at the venue printed on your ticket, you will be given a wristband that will give you access to all seven venues.
Remember to coordinate your friends to all start at the same place!
Arriving by train? All venues are walking distance from Geelong train station.
SATURDAY 10TH FEBRUARY 2018
11AM - 5PM
Tickets $110 (+ bf) includes entry to all 7 venues, wine tasting of over 20 prestigious wineries, and canapes to match at each venue.
A bag including a wine glass, booklet with map to venues, pen, bottle of water & canape vouchers.
1. WATERFRONT KITCHEN
1 GHERINGHAP ST GEELONG
2. GEELONG GALLERY
55 LITTLE MALOP ST, GEELONG
3. GEELONG CELLAR DOOR
97-99 LITTLE MALOP ST GEELONG
4. THE GEELONG HOTEL
69 YARRA ST GEELONG
5. THE GEELONG CLUB
74 BROUGHAM ST GEELONG
6. LE PARISIEN
15 EASTERN BEACH ROAD GEELONG
7. WAH WAH GEE
10 WESTERN FORESHORE ROAD GEELONG
ALL PROFITS FROM THIS EVENT WILL GO THE APCO FOUNDATION PTY LTD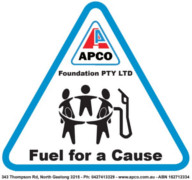 PHOTOGRAPHY CONSENT: By purchasing tickets and your presence at Geelong Heritage Wine Walk you consent to be photographed, filmed and/or otherwise recorded. Your entry constitutes your consent to such photography, filming and/ or recording for any use, in any and all media throughout the universe in perpetuity, of your appearance, voice and name for any purpose whatsoever in connection connection with the production presently entitled; Geelong Heritage Wine Walk. You understand that all photography, filming, and/or recording will be done in reliance on this consent given to you by ticket purchase.
EVENT ENQUIRIES CONTACT: AMY BETT M:0400 541 520 E:AMY@MINAPREEVENTS.COM.AU