Advanced Epidemiology Short Course
WAHTN and the UWA School of Population and Global Health are delighted to host the Advanced Epidemiology Short Course by Prof Matthew P. Fox, DSc, Professor of Epidemiology, Boston University, School of Public Health from 26 February to 2 March 2018 from 9 am to 4 pm.
The course is designed for researchers, public health professionals, epidemiologists and clinicians familiar with advanced epidemiologic knowledge, algebra, and statistical computing.
Course Pre-requisites: A course in introductory epidemiology and biostatistics. Courses in intermediate epidemiology and biostatistics are strongly recommended.
Registration Costs:
$400 for WAHTN partners
$650 for non-partners
* Note course fees are heavily subsidised
Places are limited and registration will be confirmed on a first come first served basis.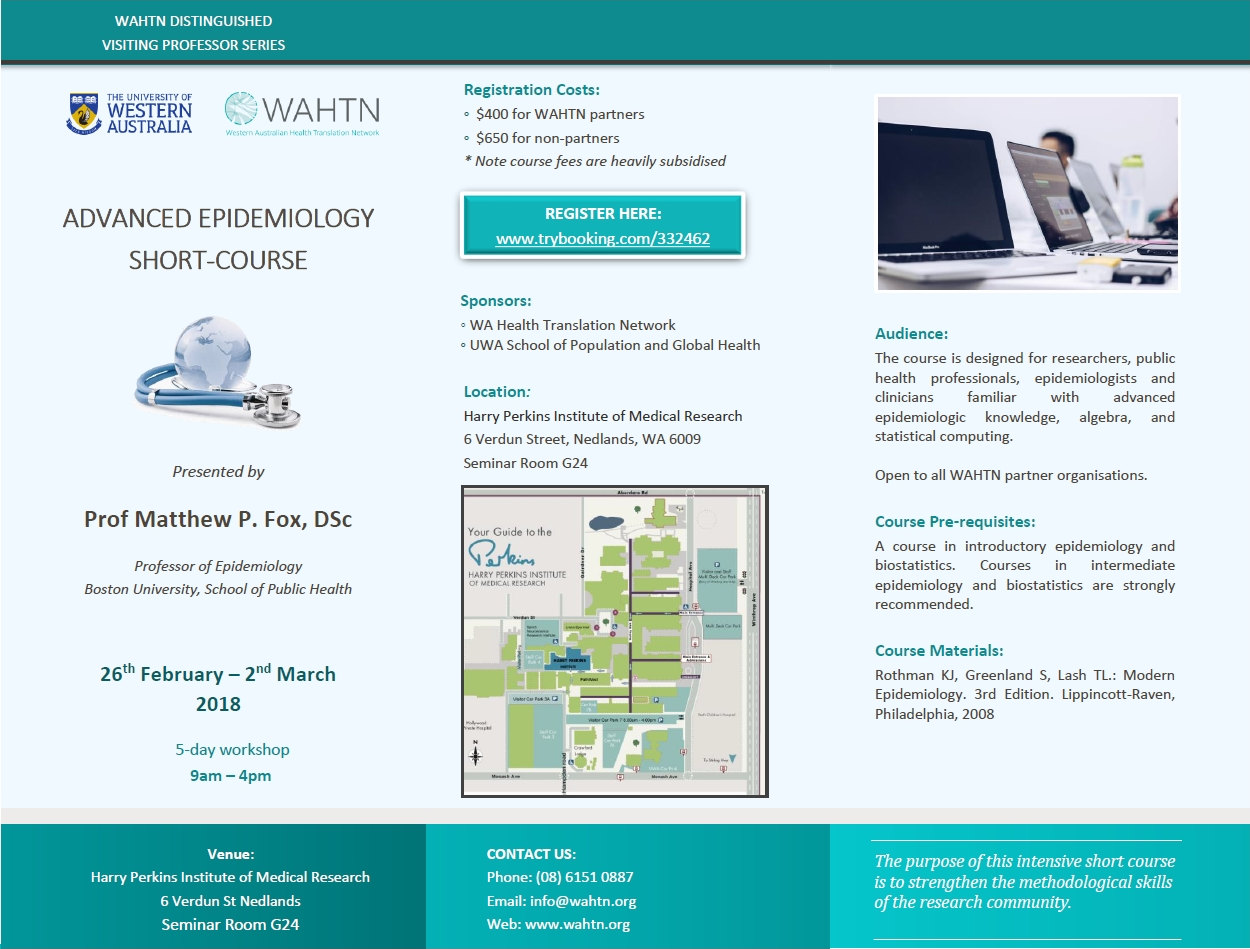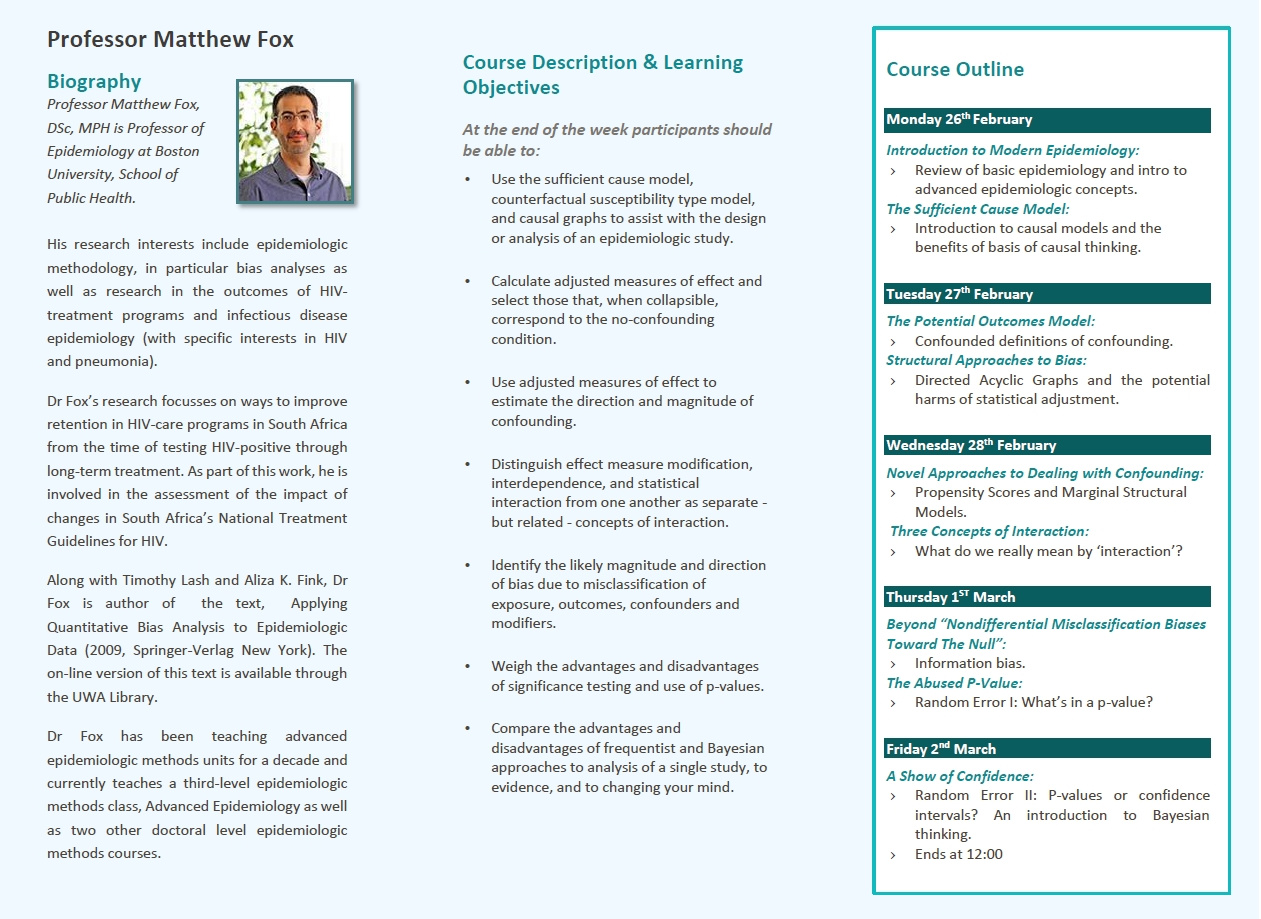 Venue:
Harry Perkins Institute, 6 Verdun Street Nedlands, Seminar Room G24
Contact Details:
info@wahtn.org
Phone: (08) 61510887