SCBWI ACT presents: Story Time, our first exhibition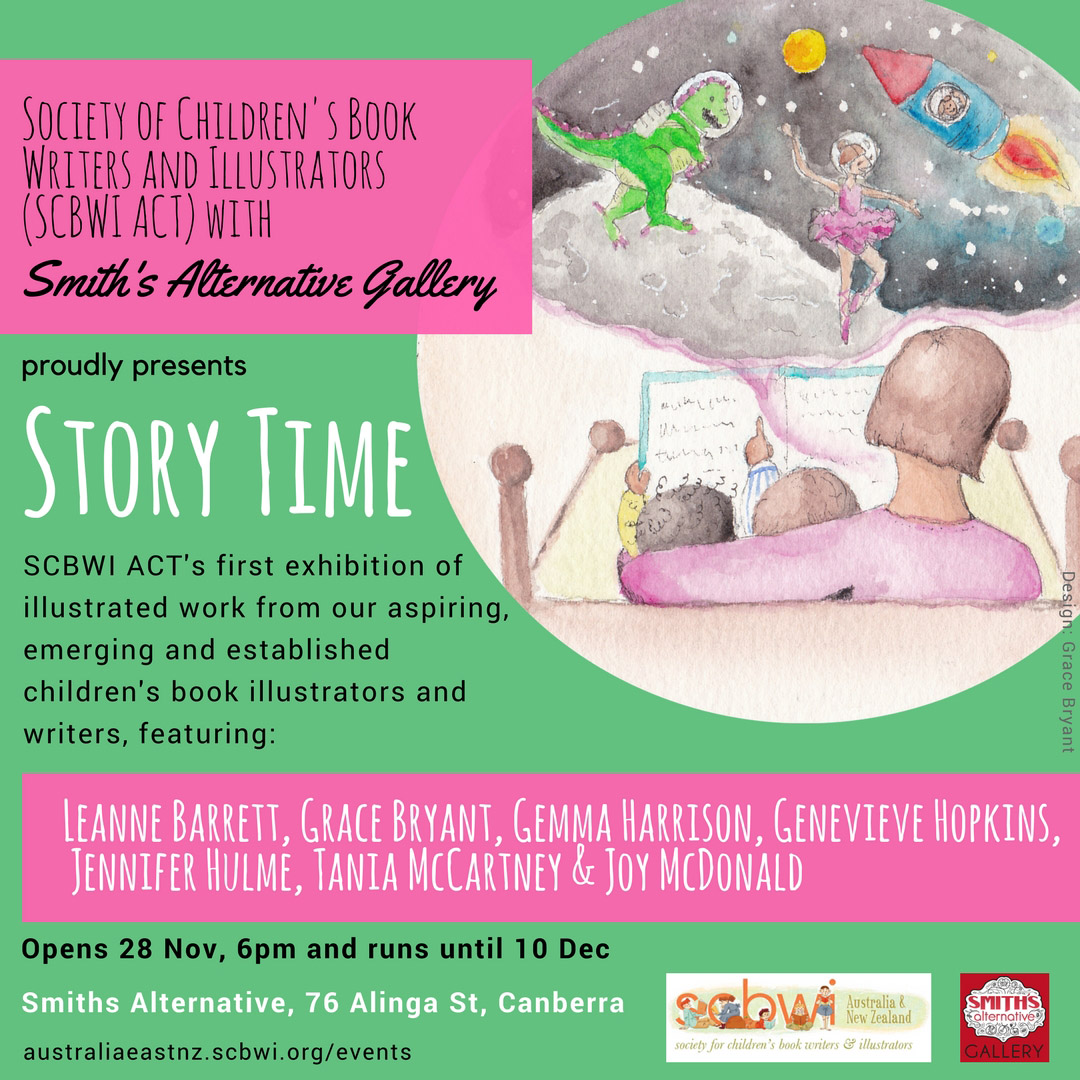 SCBWI ACT with Smith's Alternative Gallery proudly present SCBWI ACT's first exhibition of illustrated work from our aspiring, emerging and established children's book illustrators and writers, featuring: Leanne Barrett, Grace Bryant, Gemma Harrison, Genevieve Hopkins, Jennifer Hulme, Tania McCartney & Joy McDonald.

Please join us at the opening at 6pm, 28 November. The exhibition will run through to 10 December.
Location
Smith's Alternative
76 Alinga St, Canberra ACT 2617