De La Salle College Tours 2018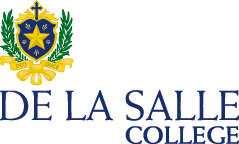 WHAT: Choosing the right school for your son is an important decision. In preference to holding an Open Day, we welcome and encourage families to visit the College and see us in action. College tours are generally run once per month during the school term.
Please book one ticket per family.
VENUE:
De La Salle College Kinnoull Campus
Northbrook Avenue
Malvern, VIC 3144
There is no on-site parking available. Northbrook Avenue, Dalny Street and Stanhope Street have 2 hour parking available. There are no clearway zones on High Street between 9am and 4:30pm, with limited parking available. We recommend allowing approximately 10 minutes to park and make your way to the campus.
CONTACT DETAILS: Assistant Registrar - Tanya Claudius Phone: 03 9508 2194 Email: tclaudius@delasalle.vic.edu.au
PRIVACY POLICY: All personal information will be handled in accordance with De La Salle College's privacy policy. To view the full policy, please visit www.delasalle.vic.edu.au.