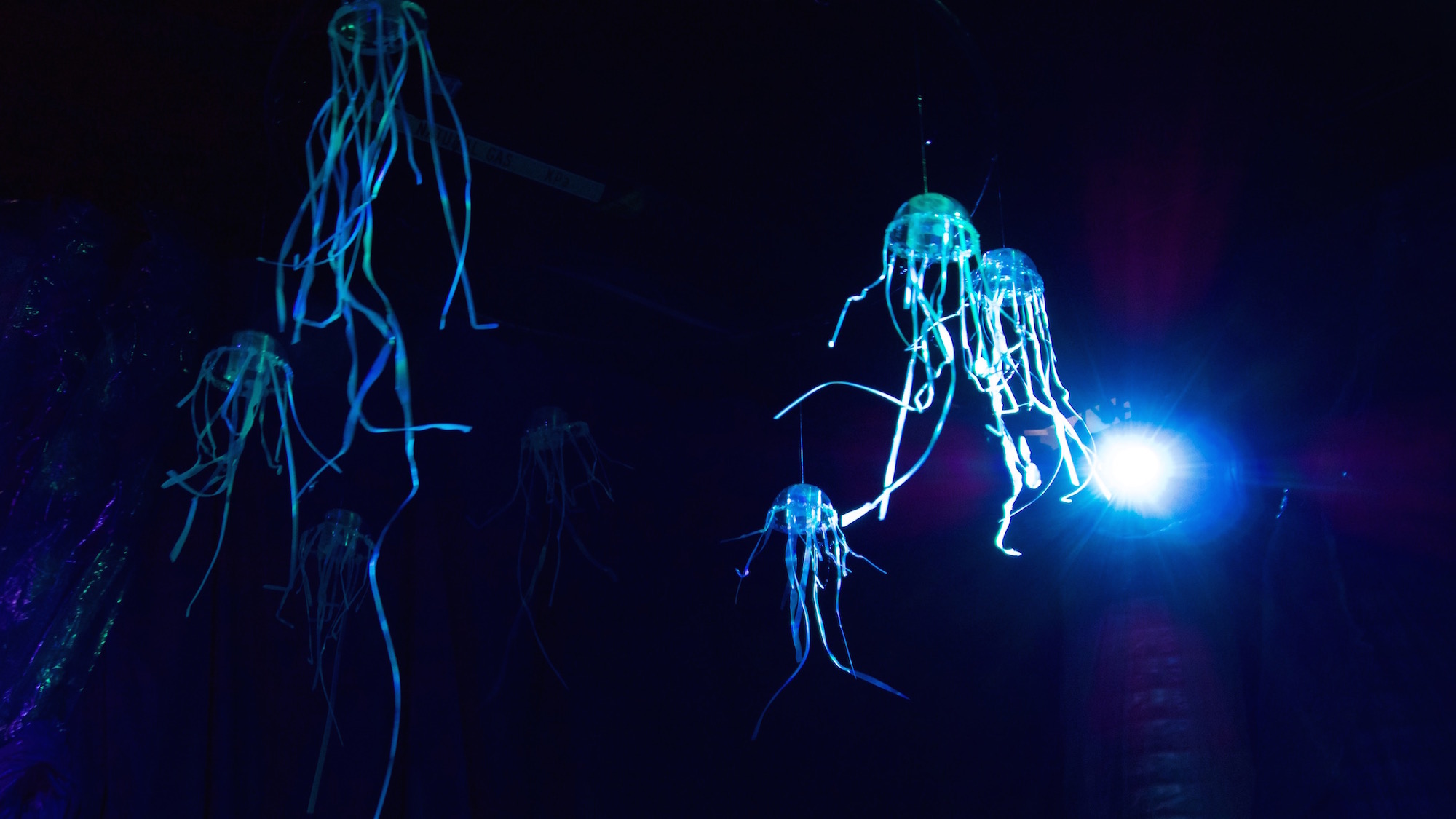 A MAKING SPACE PRODUCTION
THURSDAY JANUARY 11 - SUNDAY JANUARY 21
Come on an adventure to the very bottom of the ocean and travel past the creatures that live in the shallows. Enter the submersible and ascend through the clouds. Lie back surrounded by stars and nebulas before arriving at a dance party on an alien planet!
Through theatre trickery and special effects, Beneath and Beyond takes you on an immersive, interactive journey from the bottom of the sea, through underwater landscapes and alien worlds, all created out of recycled plastic.
This work also leads us to think about the waste we create and its impact on our waterways and in our atmosphere.
Making Space is a collective of independent female theatre designers, creating interactive and immersive design-based experiences for all ages.
'Beneath and Beyond' was originally presented at Carlton Courthouse with the support of La Mama Theatre. Elements of the work were presented as 'Beneath' an installation work at ArtPlay, earning Making Space a nomination for best kids event in Melbourne Fringe.
Creatives: Bronwyn Pringle, Pippa Bainbridge, Rachel Edward | Cast: Anna Ellis, Ruby Johnstone | Crew: Meika Clarke, Jason Crick | Production Support: Anastasia Poppenberg, Rebecca Etchell
The creatives, cast and crew acknowledge the contribution of artists who have worked on previous seasons of the work including: Melanie Liertz, Jack Beeby, Scott Jackson and Jessica Davie.
Location
Aeso Studio
83 Brunswick Street, Fitzroy VIC 3065