Bone Marrow Theatre - Neutral Mask Workshop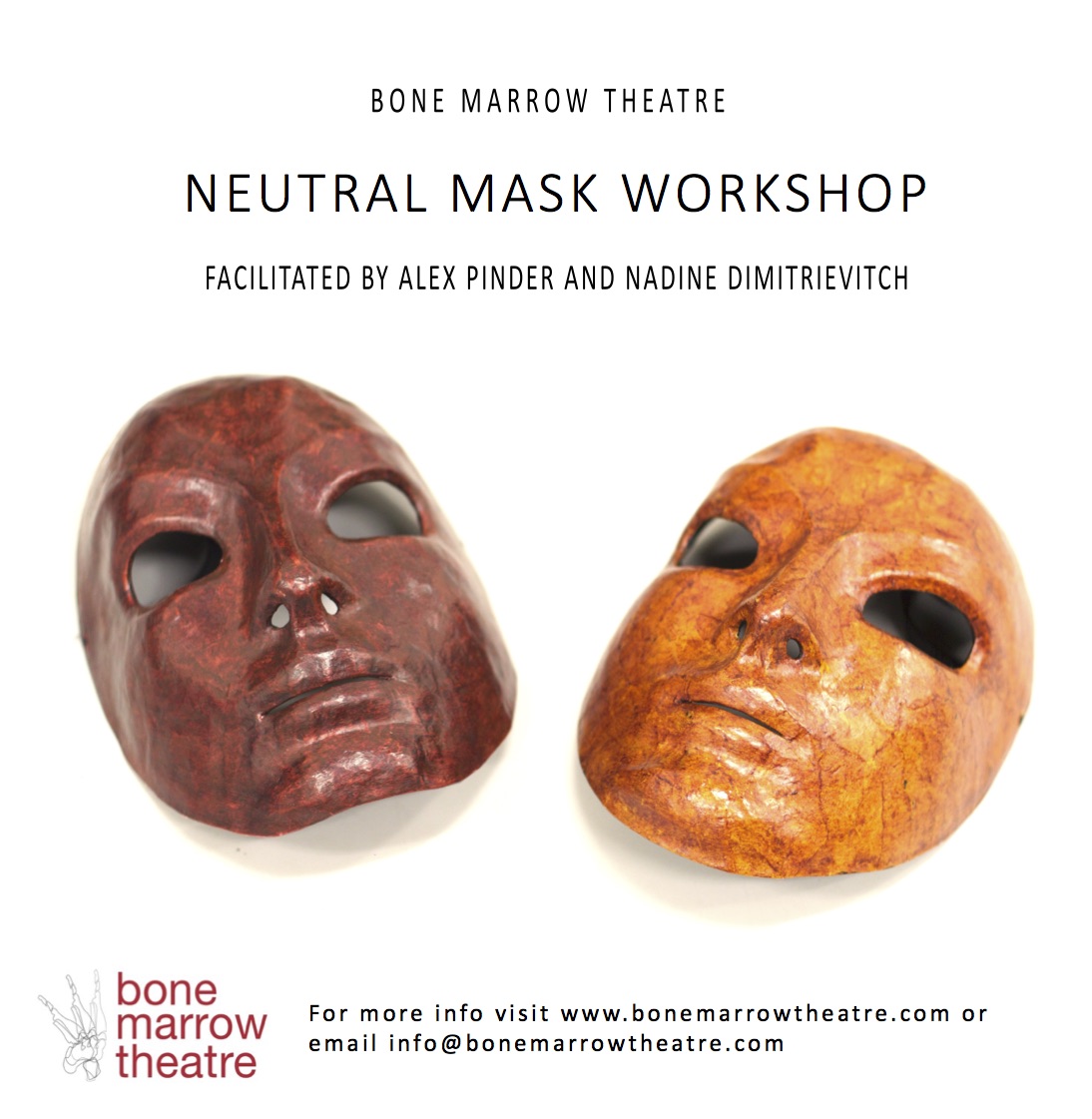 The Neutral Mask is an essential tool in an actor's training. It enables you to develop a sense of 'stage presence' and discover your talents as a performer. The Neutral Mask frees the actor of inhibitions and encourages them to enjoy the pleasure of performing.
This workshop will be led by Alex Pinder and Nadine Dimitrievitch. Both are graduates of the prestigious physical theatre school Jacques Lecoq, but trained thirty years apart. Alex and Nadine bring their own unique perspectives to their craft. Together they are continually experimenting and developing mask training to provide a profound
workshop experience for their students.
Over four sessions, participants will be given the opportunity to explore a state of openness, and in doing so discover the freedom to be creative, imaginative and receptive. This training is beneficial for actors, dancers, circus artist or anyone interested in entering the performing arts profession.
It's physical, passionate and fun!
WHERE: The Mechanics Institute | 270 Sydney Road, Brunswick
WHEN: Tuesdays 6, 13, 20 and 27 February 2018
TIME: 6.30pm – 10pm
COST: $260 Adult | $245 Concession/Unwaged
BOOKINGS: www.trybooking.com/342160
Location
Brunswick Mechanics Institute
270 Sydney Road, Brunswick Victoria 3056