Stakeholder Engagement for Medical Managers and Leaders


This program is limited to 15 participants to ensure

participant interaction and quality learning
How does your organisation involve people who may be affected by your decisions? How do you help them influence the implementation of your decisions? Having effective strategies and systems to encourage good stakeholder engagement is increasingly a requirement for public bodies. This course will review engagement standards, such as IAP2 and AA1000, and look at online tools that can assist you in the management of your engagement activities.
Venue




Novotel Sydney Darling Harbour


70-100 Murray Street, Sydney
Hunter Room 1

Date
Friday 6 April 2018
Time
9.00am to 5.00pm




Price
$1,185.00
Your facilitator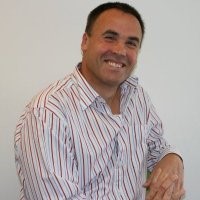 David Hawkins (Managing Director, Socom) has been involved in some of Australia's high profile crises including the Cranbourne Methane landfill incident, the Mars Snickers Extortion, Home Insulation Scheme, Census and Black Saturday. He was also part of the Prime Minister's Cyber Security Taskforce. He has built a reputation of delivering tailored, results-driven solutions for clients through effective issues management and communication. He is one of the most respected professionals in the communication industry with a 30-year career that covers crisis management and communication, advocacy and stakeholder engagement. David is one of a few Australians to have won the highly prestigious Issues Management Award from the International Association of Business Communicators for his work on the Mars Snickers extortion. David is a Life Fellow of the Public Relations Institute of Australia, an Associate at the Melbourne Business School, a qualified Lead Auditor with the International Business Continuity Institute and currently completing his PhD in organisational relationships at Latrobe University. He is the author of
'Valuing Relationships: A common sense approach to improving business outcomes.'
Who should attend?


This interactive one-day program is aimed at those who manage a range of complex and often competing stakeholder needs and require insight into how to build mutually beneficial partnerships.





You will benefit by




•

developing your own engagement guide based on an actual project you will use for your work


•

developing a stakeholder engagement plan for your project that includes processes for:
- clarifying your objectives
- analysing the needs of your stakeholders
- undertaking risk analysis
- selecting appropriate communication tools
- providing feedback to your stakeholders


•

learning to use a number of templates that can be adapted to suit specific needs


•

understanding challenges, biases and opportunities upon implementation



This workshop covers the following skills from the RACMA Leadership and Management Curriculum Framework: