It's about us, is proud to present the Cancer Support Morning. Learn about a number of different support services and organisations that cater to the emotional and psychological needs of cancer patients and their families. Come and listen to inspiring and motivating speakers as well as connect with like-minded friends in your local community.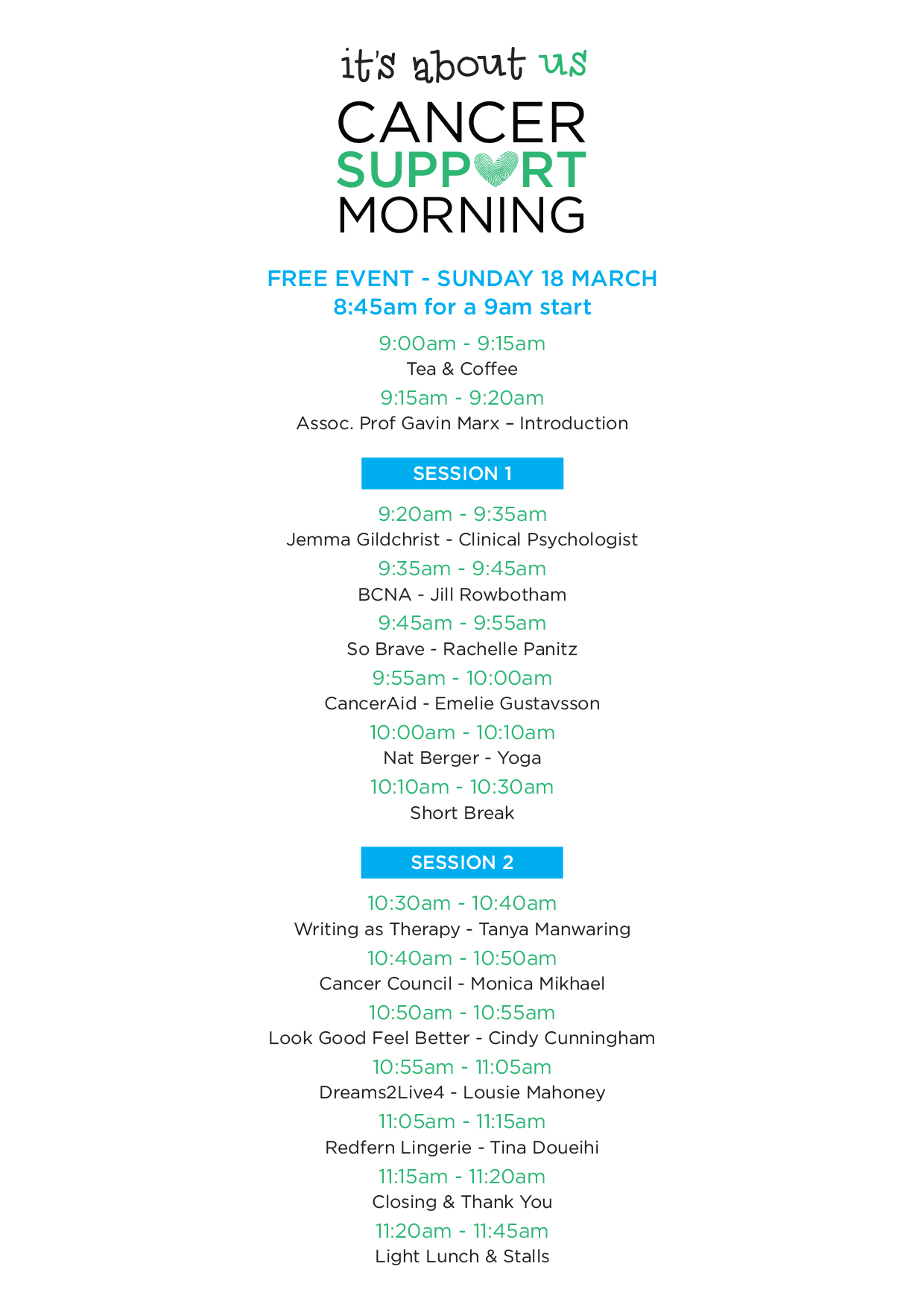 Location
Tulloch Conference Room, Sydney Adventist Hospital, Wahroonga
Level 2, Tulloch Building, 185 Fox Valley Road, Wahroonga NSW 2076
PARKING
Please park in the multi-deck car park (P1)
The Tulloch Conference Room can be accessed directly from Level 2 of the multi-deck car park. Please take the car park lifts to level 2 and follow event signage. Please do not park in the San Clinic car park (P2) as there is no weekend access to the conference room via San Clinic.