B
runswick
B
eethoven Festival
2018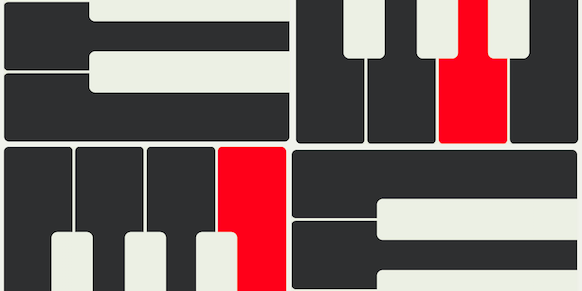 The Brunswick Beethoven Festival brings together internationally acclaimed performers for a festival of the finest classical chamber music in Brunswick, inner Melbourne - and for the lowest prices so that everybody can afford to come and hear these exceptional artists playing the great classical composers - Beethoven, Brahms, Bach, Mozart, Handel, Piazolla, Paganini, Elgar, Albinez, Chopin, Debussy and more.
The Festival, now in its 12th year under the musical directorship of Sergio de Pieri, featuring the following internationally recognised artists, classical guitarist Massimo Scattolin, flautist Andrea Dainese, harpist Elisabetta Ghebbioni, mezzo-sopranos Sally-ann Russell and Anna Smith, violinists Sara & Monica Curro, Helen Ayres, Erika Kennedy, Andrew Sords and David Saffir, cellists Josephine Vains, Timothy Nankervis and Dan Curro, Cristofori Piano - Jacqueline Ogeil, pianists Anna Goldsworthy, David Selig, Elyane Laussade, John O'Donnell and Stewart Kelly, clarinetist Phillip Arkinstall and theorbist Samantha Cohen.
And there is a lot more, including a favourite of the Festival – Australia's Stefan Cassomenos, recognised because of his masterful playing – a favourite with Kawai Australia who provides the Shigeru concert grand piano for the Festival.
There is something for everyone in the Brunswick Beethoven Festival.
6 - 10 February
19 - 25 February
Location
Brunswick Uniting Church
212 Sydney Road, Brunswick VIC 3056
or share the event:
PROGRAM
CONCERT ONE: 7.30pm, Tuesday 6 February
Duo Leonardo
Andrea Dainese - flute and Elisabetta Ghebbioni - harp
Works by Anon, Handel, Rossini, Chopin, Albeniz, Naderman-Tulou, Bellini, Massenet, Ferroud and Ibert
CONCERT TWO: 7.30pm, Wednesday 7 February
Massimo Scattolin - classical guitar
Works by Scattolin, Villa-Lobos, Bacalov, Dyens, Morricone and Albeniz
CONCERT THREE: 7.30pm, Thursday 8 February
Sally-anne Russell - mezzo-soprano and Samantha Cohen - theorbo
Works by Purcell
CONCERT FOUR: 7.30pm, Friday 9 February
The Curro Family in tribute to John Curro
Monica Curro - violin, Sarah Curro - violin and Dan Curro - cello
Works by Mozart, Schubert, Paganini, de Wally, Massanet and Delibes
CONCERT FIVE: 7.30pm, Saturday 10 February
Jacqueline Ogeil - Cristofori Piano
Works by Scarlatti (Sonatas K17 - 30 from the Essercizi)
~ 9 DAY BREAK ~
CONCERT SIX: 7.30pm, Monday 19 February
Seraphim Trio
Helen Ayres - violin, Anna Goldsworthy - piano and Timothy Nankervis - cello
Works by Beethoven and Schubert
CONCERT SEVEN: 7.30pm, Tuesday 20 February
Massimo Scattolin - classical guitar, Josephine Vains - cello and Erica Kennedy - violin
Works by Scattolin, Paganini and Morricone
CONCERT EIGHT: 7.30pm, Wednesday 21 February
David Selig - piano and David Saffir - violin
Works by Schubert, Poulenc and Brahms
CONCERT NINE: 7.30pm, Thursday 22 February
Josephine Vains - cello and John O'Donnell - piano
Performing the final two luminous Sonatas for cello and piano
Works by Beethoven
CONCERT TEN: 7.30pm, Friday 23 February
Andrew Sords - violin and Elyane Laussade - piano
Works by Brahms, Beethoven, Bloch and Franck
CONCERT ELEVEN: 7.30pm, Saturday 24 February
Anna Smith - mezzo-soprano and Stewart Kelly - piano
Works by Robert Schumann, Klara Schumann and Brahms
CONCERT TWELVE: 8.30pm, Sunday 25 February
Plexus
Stefan Cassomenos - piano, Monica Curro - violin and Phillip Arkinstall - clarinet
Works by Beethoven and commissioned works by Christine McCombe, Robert Davidson, Nat Bartsch, Richard Grantham and Allan Zavod