Brickvention 2019 (SOLD OUT)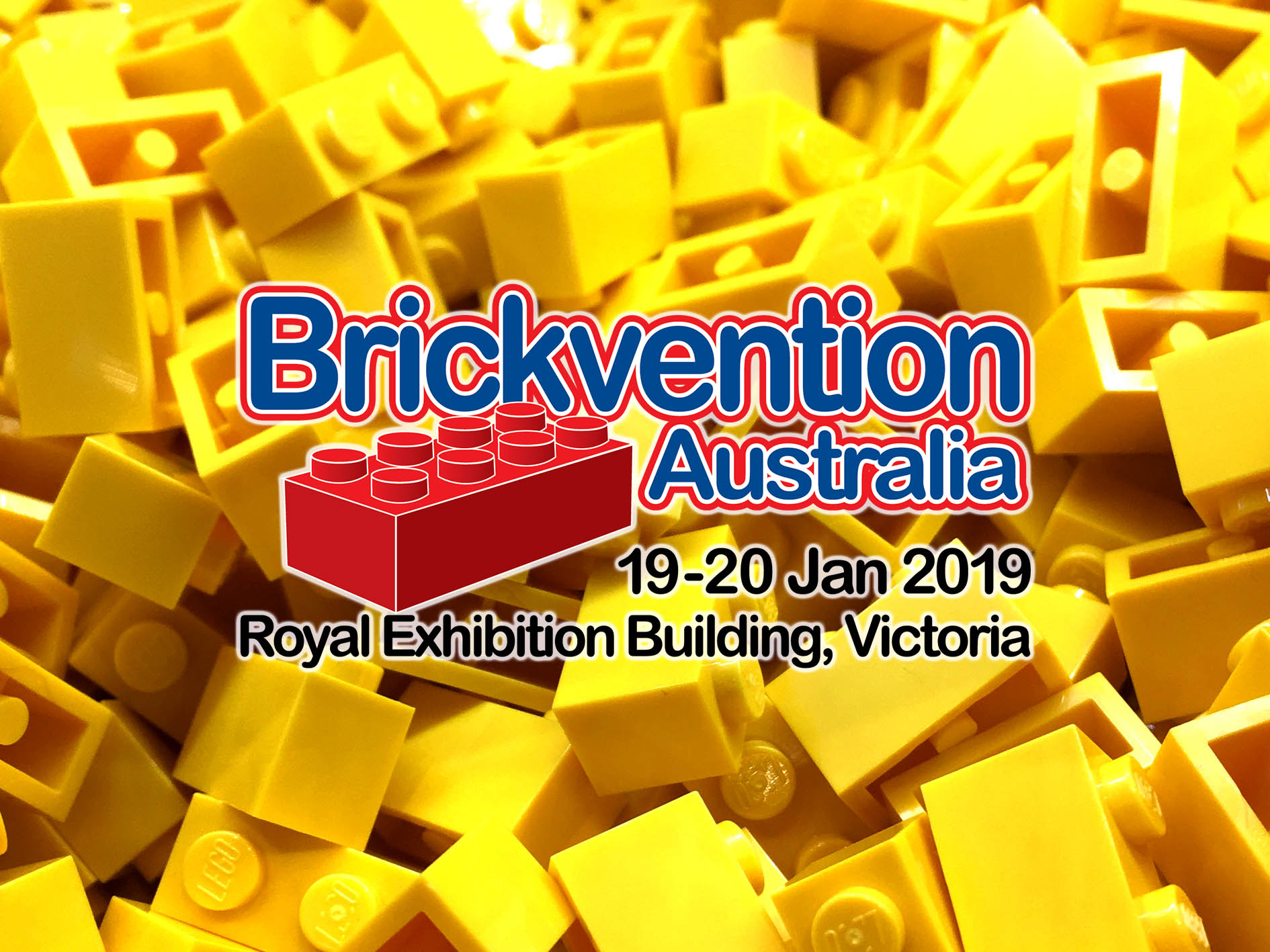 Brickvention 2019 Public Exhibition
Brickvention is a fun, amazing and inspirational convention for LEGO
®
fans of all ages.
For more than a decade, Brickvention has displayed imaginative and creative
models built by
LEGO
®
fans.
Brickvention is the annual LEGO® event you don't want to miss!
Royal Exhibition Building Nicholson Street, Carlton, Victoria
Saturday 19th January 2019 9:00am - 5:00pm

Sunday 20st January 2019 9:00am - 4:00pm
Timed Entry Session

For people who want to come to Brickvention on one day only. Timed entry sessions have a 20 minute entry window which you are required to adhere to.

Once inside the exhibition, there is no time limit on how long you can stay.
Children $9.00 (4 - 14 years of age)

Children 3 years and under free

Special Needs Session

For people with special needs including those impacted by Autism Spectrum Disorders. The session environment includes low volume and less frequent announcements and fewer people. We also accept Companion Card. Please ensure you bring your Companion Card with you.

Children $9.00 (4 - 14 years of age)

Children 3 years and under free

Companion Card Holder free

Two Day Pass

For people who are serious LEGO fans and want to come to Brickvention on both days. Access to the public exhibition is unrestricted between the hours of 9:00am - 5:00pm on Saturday 19 January 2019 and 9:40am - 5:00pm on Sunday 20 January 2019. This ticket includes 10% off the price at the Brickvention merchandise stand (exclusions may apply) and a special VIP Gift.

Child $36.00 (4-14 years of age)

Children 3 years and under free
For more info contact us: tickets@brickventures.com
or visit our website: www.brickventures.org.au
Get directions