with special guest Zoë Foster Blake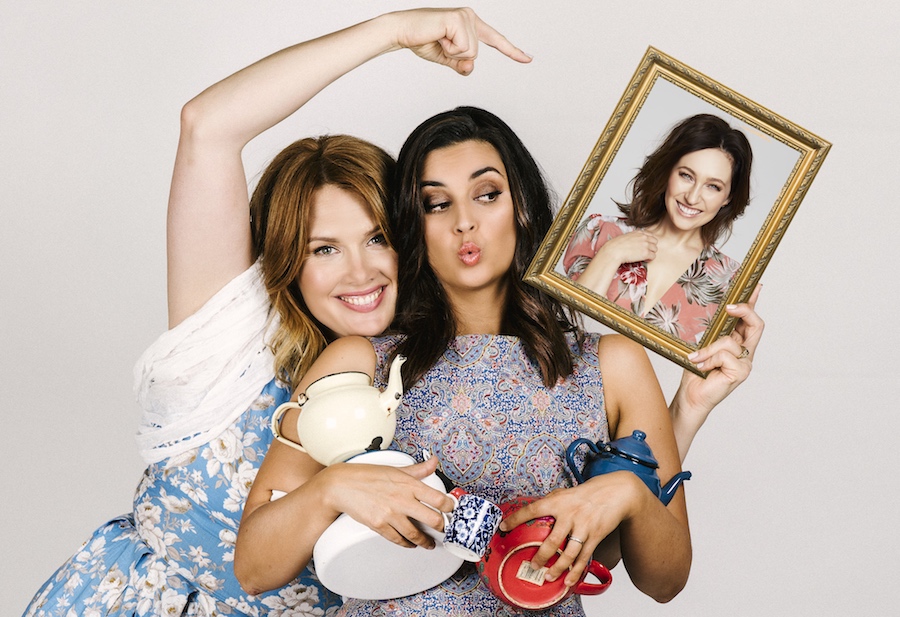 Join Jamila Rizvi and Clare Bowditch for a very special evening of honest conversation and uplifting song - celebrating the themes of creativity and courage - at Tea with Jam and Clare on Tuesday 20 March.
At this inaugural Tea with Jam and Clare event, Clare and Jamila will also be joined by special guest Zoë Foster Blake.
If this event was a dating profile it would read: bestselling author Jamila Rizvi and ARIA award-winning musician Clare Bowditch seek likeminded individuals to join them for one absolutely glorious Melbourne evening of conversation and song on the topics of creativity and courage with special guest: best-selling everything Zoë Foster Blake.
Why creativity and courage? Because it takes guts to live your truth in the world, and conversations like these help us feel braver. Besides - who doesn't like a good party?
Clare, Jamila and Zoë promise to bring the best of themselves for this extravaganza, and we're not just talking about them putting on a frock and some lippy, they promise fierce honesty, guffaws, songs everyone knows, questions from the audience and courageous personal challenges.
This event will leave you feeling even better than when you walked in.
About Tea with Jam and Clare
Tea with Jam and Clare will begin with a special group-singing adventure led by Clare Bowditch, especially designed for people who - when they think of singing in public - do a little wee in their pants. Don't stress, it's group singing, you can always mime or hide in the toilet cubicles.
Jamila Rizvi will then talk to the topic of courage and creativity, two things she doubts she possesses enough of (and don't we all?) before Zoë Foster Blake storms the stage with cake - and Clare in tow - for a, no doubt, hilarious and insightful conversation including questions for and from the audience.
When: Tuesday, March 20, 2018
Where: Melbourne Town Hall
Time: 7pm – 8.30pm (Doors at 6:15pm)
Cost: $45 / Concession: $35