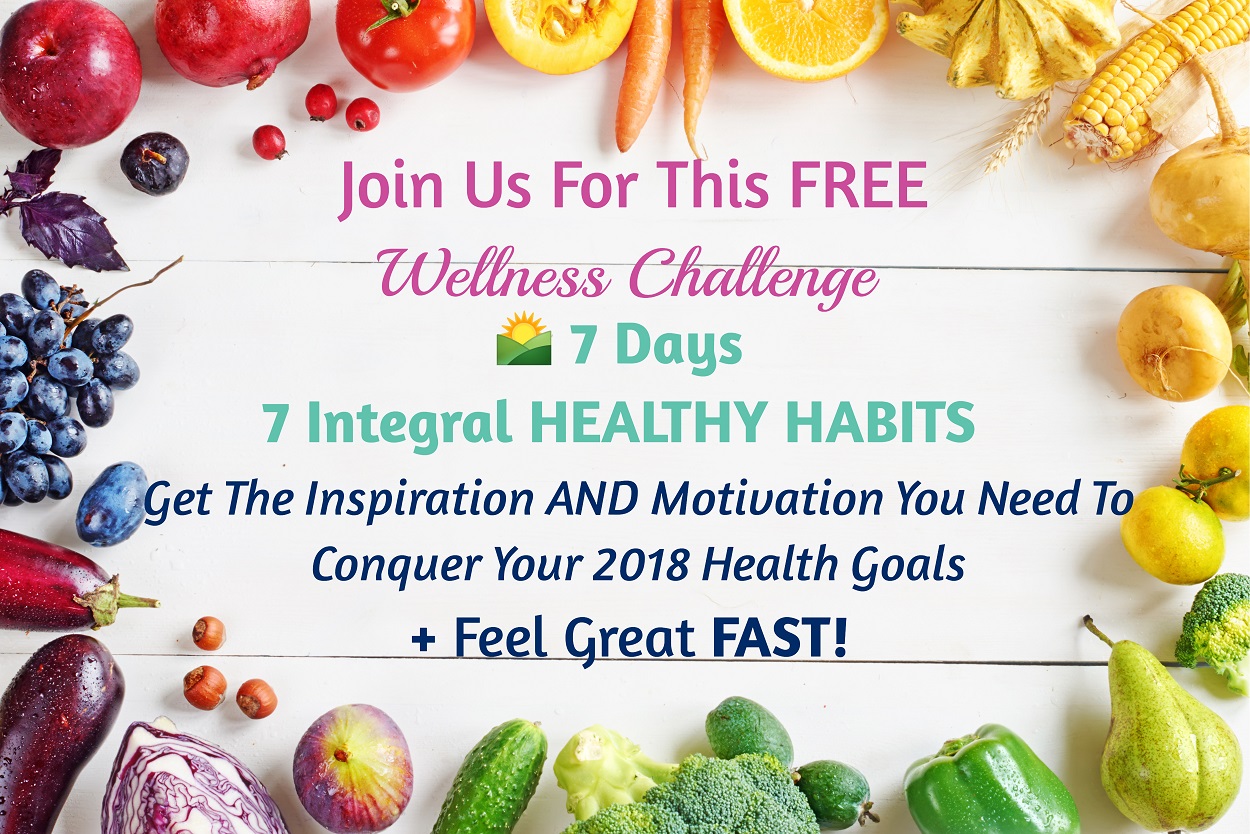 ($79 Value Yours FREE For A Limited Time!)
Take Advantage Of This Exclusive Invitation To Join Us For FREE And Discover...
· 7 STRATEGIES that are integral to reaching your health and wellness goals... (Don't worry, they're nothing time consuming or complicated!)
· HOW TO EASILY INCORPORATE SIMPLE HEALTHY HABITS into your existing lifestyle. (This means a NO stress approach + a healthier, happier you in no time!)
· HEAPS OF GUIDANCE AND FUN! From a Herbal and Nutritional Medicine (food as medicine) practitioner, Results coach, Meditation teacher & mentor. PLUS like-minded people from all over who are gathering online to learn + grow together one day at a time.
· EASY-TO-FOLLOW, SUSTAINABLE ADVICE and practical tips that will empower you to reclaim your health and wellness.
· ALL THE SUPPORT AND ENCOURAGEMENT YOU NEED to develop integral healthy habits that will last a lifetime... with exclusive access to a private Facebook group full of like-minded peeps ready to transform their body, mind and lifestyle for good.
· PLUS: You'll discover all this and more inside this 7-day Wellness Challenge normally priced at $79... without having to pay a cent! That's right, Nada, Zilch!
This FREE 7-Day Online Wellness Challenge Will Help You Conquer Your Health Goals + Feel Your Best... No Matter How Busy You Are Or How Many Times You've Failed In The Past!
For More Details Please Visit: www.pausehq.com.au/7-Day-Wellness-Challenge
Ready to discover the simple habits that will transform your self image and help you establish the balanced, healthy lifestyle you desire?
Sign up for the 7-Day Wellness Challenge today for free… and take the first step towards a happier, healthier you!
Don't forget to invite your friends, too!
This Free Online Challenge Kicks Off: Saturday 24 February 2018.
Finish February + Start March STRONG. Sign Up NOW To Secure YOUR Spot!
Ohhh and did I mentions there's PRIZES up for grabs too!?! More on that once you're IN!
PLEASE NOTE:
Within 2 business days of claiming your FREE ticket -->> you'll receive an email from PAUSE people. animals. wellness. -->> with all the deets to ensure your success, once the 7 Day Wellness Challenge commences Feb 24!
Location
FREE ONLINE EVENT