World Premiere of 'Geli - Hitler's Niece' (SOLD OUT)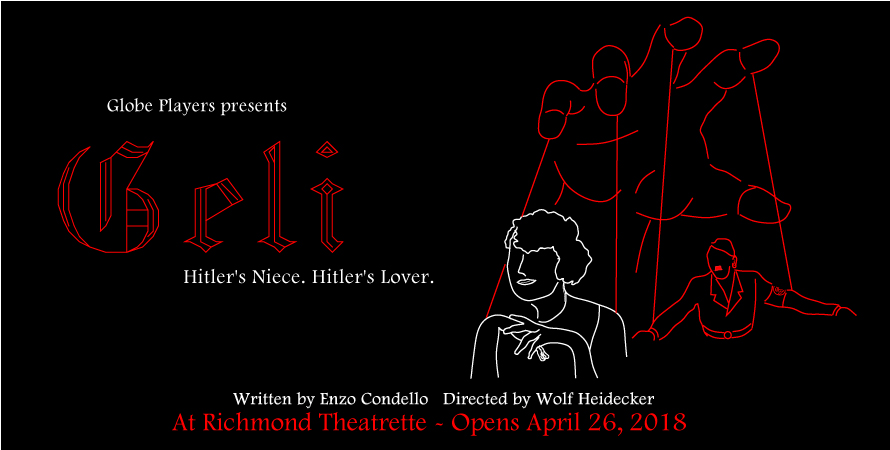 LIMITED $15 WED. & THURS. TIX X!! Geli – Hitler's Niece, Hitler's lover. Geli Raubal was Adolf Hitler's one true love. A girl who believed that love and love alone was strong enough to turn the evilest of men. Enzo Condello's masterful depiction of the events surrounding this tempestuous affair will have you riveted from the moment the play begins and have you wondering whether the course of history could have truly been altered.
'Condello is, without doubt, a great writer' - Herald Sun.
Location
Richmond Theatrette
415 Church St., Richmond Vic 3121