All About The Gut - Half Day Event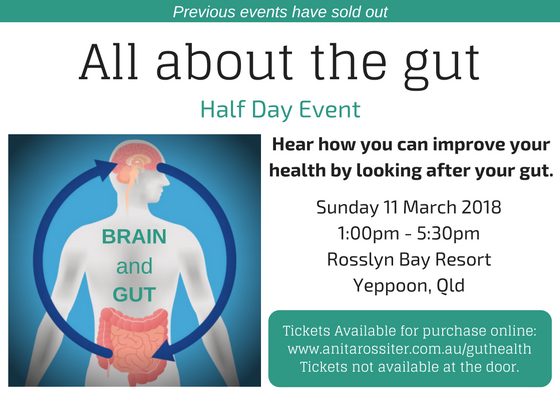 1:00pm - 5:30pm, Sunday 11 March 2018.
Rosslyn Bay Resort

Who can benefit?

Anyone striving for optimal gut health. Anyone experiencing bloating or constipation, or with food intolerances. Anyone showing signs of inflammation. Anyone lacking energy, experiencing mood disturbances or hormone issues.

If you are keen to learn more about the gut, based on up to date research, then this is a must attend event.
Location
Rosslyn Bay Resort - Harmony Room
41 Vin E Jones Memorial Drive, Rosslyn Bay QLD 4703