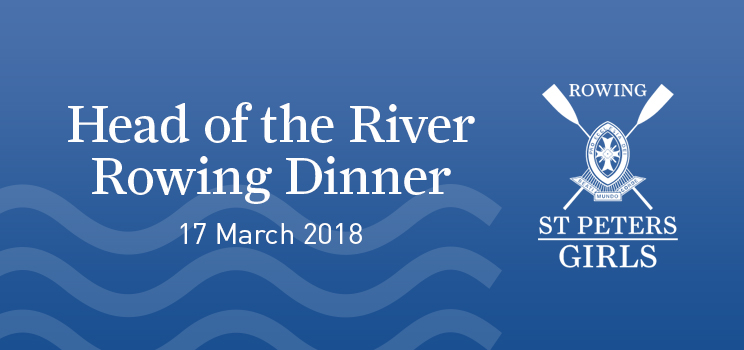 You are invited to attend the
St Peter's Girls' Head of the River Dinner 2018
$55 per head (rowers and parents)
Ticket Price Includes: Main course, dessert, water and soft drinks
Friends of Rowing are delighted to announce that Hannah Campbell-Pegg will be our guest speaker at the Head of the River Dinner
Hannah Campbell-Pegg made her Olympic debut at the 2006 Torino Winter Games and followed this up as Australia's first luge dual Olympian, competing in Vancouver at the 2010 Games. Prior to her involvement in the luge Hannah was a member of the Australian bobsleigh team from 2002 to 2004. Since her retirement from competition Hannah has coached for Australia at the 2012 Youth Olympics and the 2014 and 2018 Winter Olympics.
Hannah is well known for her energy and fearless approach to a dangerous and demanding sport. Throughout her career she suffered various crashes and is familiar with the need to manage stress and expectations prior to elite performances. Hannah is a teacher at Ravenswood School in Sydney and is passionate about empowering young women to reach their potential.
St Peter's Girls' School Arts Centre
For all other rowing enquiries, please contact Ben Flannagan 0408 845 136
For booking enquiries, please contact Fiona McGregor in the Development Office on 8334 2225 or by email fmcgregor@stpetersgirls.sa.edu.au.