WIRED OPEN LABS 2018: Heat Set Shibori Dyeing (SOLD OUT)

The WIRED Lab WELCOMES KAREN DAVIS from SHIBORI AS PART OF THE WIRED OPEN LABS WORKSHOP SERIES 2018.

THIS WORKSHOP HAS UNFORTUNATELY BEEN POSTPONED.
PLEASE ENROL ON THE WAIT LIST TO BE CONTACTED REGARDING FUTURE SCHEDULING.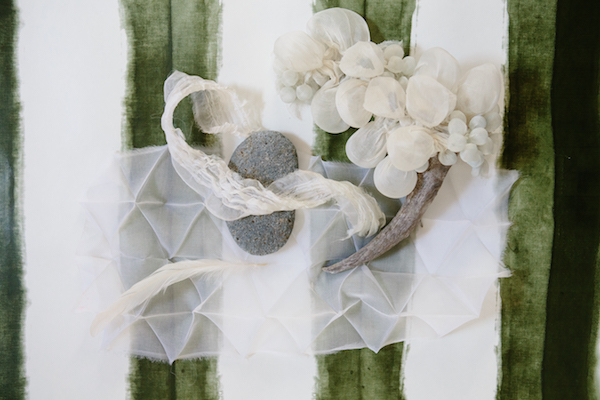 UNLOCK YOUR CREATIVITY WITH HEAT SET SHIBORI
Often the beauty of shibori is in its binding and three dimensional state.
Come along to our heat set workshop and learn how to make beautiful sculptural artworks and fabrics. Such a fun technique to explore using thermoplastic material, exploring the form created by shibori rather than the two dimensional pattern created by dye. This technique emphasizes the sculptural aspect of this age old craft.
WHO SHOULD ATTEND?
This workshop is suitable for beginners and others who have previously had some experience with fabric dyeing.
what You'll Get
Two meters of practice fabric, and a large piece to create a wall hanging take home as your final project.
What To Bring?
All materials provided.
Remember to wear comfortable, non precious clothes and a smock or apron.
DATE & TIME
Sunday 28 October, 2018
10:00am - 1:00pm
Location
Trader & Co.
92 Meehan Street
Yass NSW
cOST
$160 per ticket (GST inc)
14 places available
Contact Details
Anna Schoo | The Wired Lab | anna@wiredlab.org
---------------
ABOUT KAREN
Karen Davis is one of the directors of Shibori textiles a boutique textile agency renowned for pushing the boundaries of this ancient Japanese craft with modern applications and a relaxed Australia feel. By exploring and modernising old techniques on modern fabrics the design team injects a strong design element into their work making an old craft new again. Shibori fabrics, wallpapers and leathers have been used by Australia's top designers and architects with their designs seen in venues all over the world. Pepa and Karen authored two books Shibori Recreated: shibori in the 21st century which documents the reinvention and recreation of the ancient Japanese art of shibori and Tie Dip Dye a beginner dyeing book targeted at a new generation of dyers who value subtle and modern designs. Tie Dip Dye has been published in over 6 langues With the flexibility of their trade, the pair has collaborated on some unique projects including; a full scale dip dyed hot air balloon, fabric inlayed surf boards made by McTavish and Sibella Court as well as a home wares range with Lee Mathews. Shibori continues to grow with more and more exciting innovation and design application through collaborations all over the world.
---------------
This project is assisted by the Australian Government through the Australia Council, its arts funding and advisory body.

The Wired Lab is supported by the NSW Government through Create NSW.