Online bookings for Aladdin Jr will close approx. 2 hours prior to each remaining performance.


Tickets may be purchased at the box office - cash sales only.
There are plenty of seats availabe at the door for both performances on Saturday May 5.
Warrandyte Bridge Works May 5 & 6
Full Bridge Closure
The bridge will be completely closed from 3pm Saturday 5 May and will reopen by 5am, Monday 7 May. There will be no vehicle access across the bridge in this time, and there will be traffic detours in place – please see link above for map. Cyclist and pedestrian access will be maintained with the help of on-site traffic management.
Night works
To prepare for the upcoming bridge closure, we'll have overnight works from 10pm Friday 4 – 5am Saturday 5 May. We'll close one lane across the bridge during these works, with traffic management on-site maintaining movement from either side of the bridge.
Most young children have trouble seeing the stage well from the main seats. So far FOH have been able to offer to move most down to the front couple of rows. This will not be possible for the performance on Sunday May 6. If you or friends/family are coming tomorrow with young children it would be worth bringing a cushion or something for them to sit on.
Music by: Alan Menken: Lyrics by: Howard Ashman and Tim Rice; Book Adapted and Additional Lyrics by: Jim Luigs: Music Adapted and Arranged by: Bryan Louiselle
Based on the Screenplay by Ron Clements and John Musker; Ted Elliot and Terry Rossio

Welcome to Agrabah, City of Enchantment, where every beggar has a story and every camel has a tail! The narrators enter to set the scene.
At the palace gates, townspeople eagerly await the arrival of the royal family -- for at long last, today is the day they will learn who Princess Jasmine's future husband will be! Among the "red carpet"-like atmosphere, we catch a glimpse of our hero, Aladdin, as well as the nefarious Grand Vizier, Jafar, and his conniving parrot, Iago.
Ah! Here comes the royal family! The Sultan begins to parade his perspective princes for his daughter, Jasmine, much to the crowd's delight. Jasmine tells her father that she doesn't want to marry any of these men. She wants to be the one deciding who she marries and when. The Sultan reminds her that the "law is the law," and the law says she must marry a prince...by tomorrow.
Cash sales only at the box office door
TICKETS
Theatre - Adult, $30, Concession/Group of 10+, $25, Child under 18 years - $15
Restricted Section - Adult, $25, Concession/Group of 10+, $20, Child under 18 years, $10
(please note that your view of the stage may be impeded from these seats)
VENUE
Warrandyte High School Theatre
Corner Alexander and Heidelberg Roads
Warrandtye, Vic 3113
Map
HERE
Contact Details:
CONTACT DETAILS: Angela EMAIL tel: 0407 552 049

Find out more about the show and Diamond Valley Singers HERE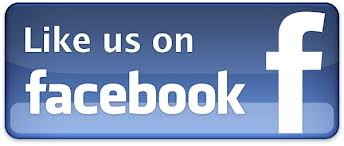 Junior Ensemble performers with perform in six shows each as below
Saturday 21st April 1pm (Scorpions)
Saturday 21st April 5pm (Scorpions)
Sunday 22nd April 1pm (Vipers)
Friday 27th April 8pm (Scorpions)
Saturday 28th April 1pm (Vipers)
Saturday 28th April 5pm (Vipers)
Sunday 29th April 1pm (Scorpions)
Friday 4th May 8pm (Vipers)
Saturday 5th May 1pm (Scorpions)
Saturday 5th May 5pm (Scorpions)
Sunday 6th May 1pm (Vipers)