Farm Family Gathering - MARTINDALE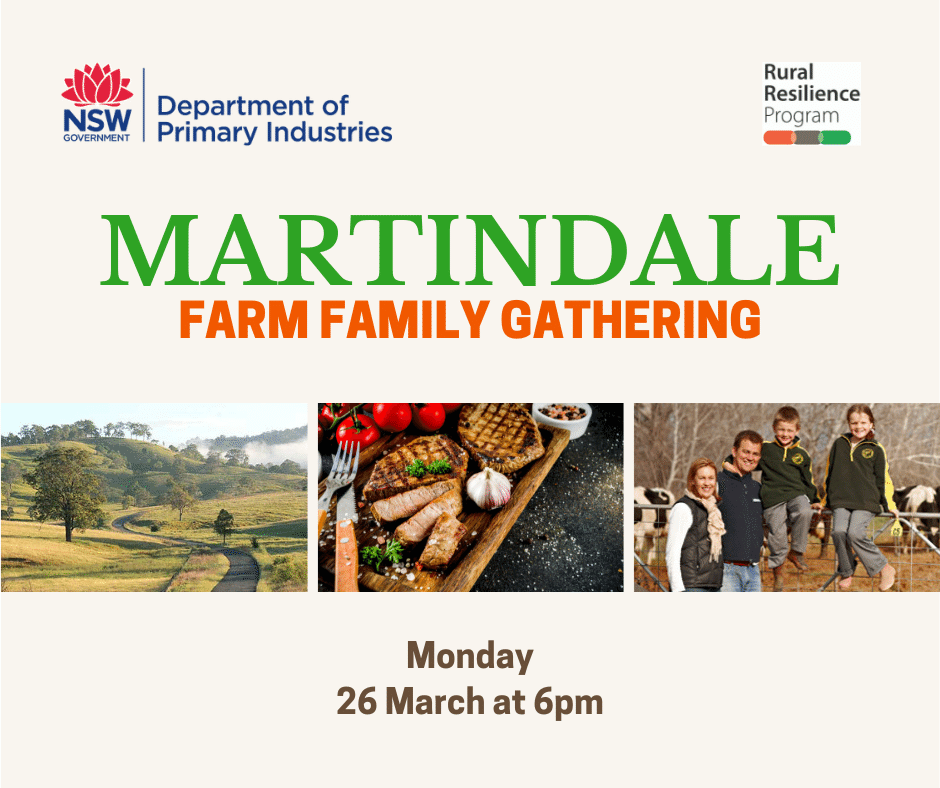 Come along and enjoy a casual family social night and dinner at Martindale Hall from 6pm. Catch up with some old friends, meet some new and enjoy a night out.

This is a free event, but please RSVP/book tickets so we have numbers for catering. Thank you.

There'll be stories told by Murray 'Muz' Hartin who'll make you laugh, cry and visualise the spoken word with his unique style of Australian storytelling.
Location
Martindale Hall
Martindale Hall, Martindale NSW 2328