The greatest enemy of freedom is freedom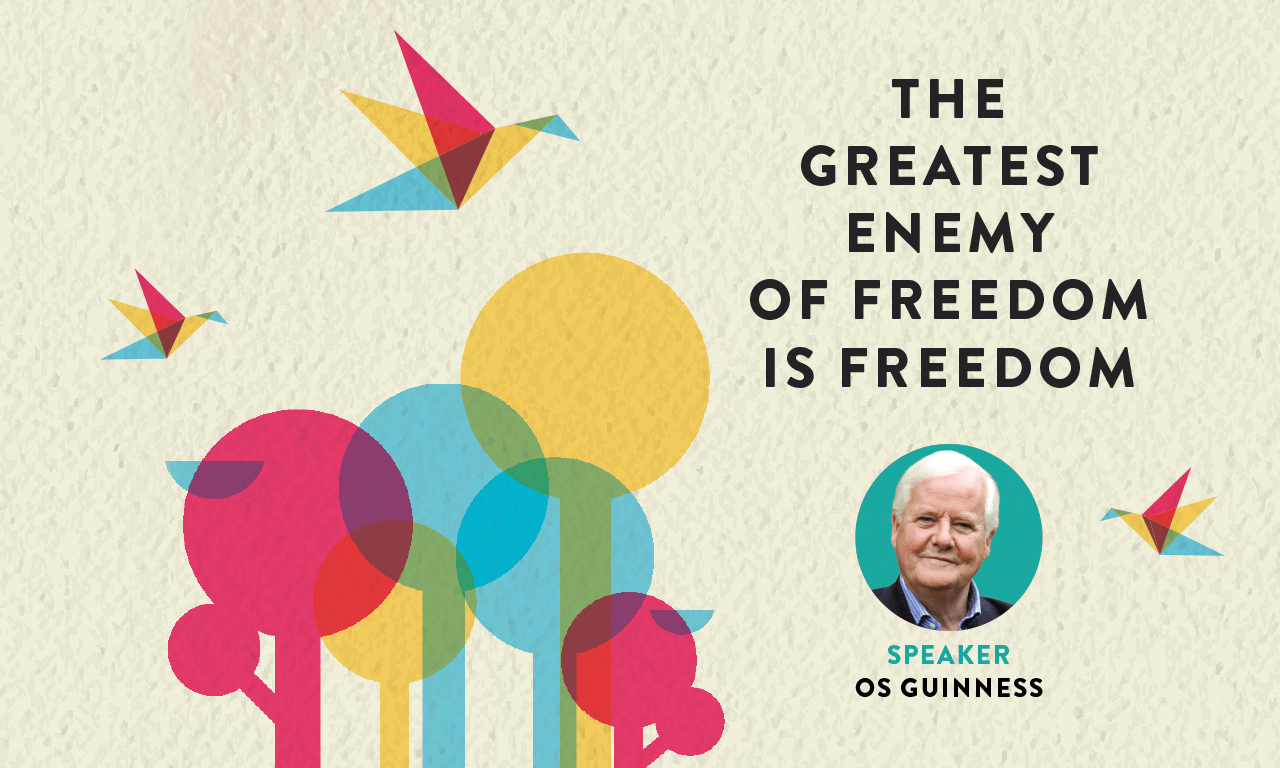 Christians find themselves at odds with our world on many fronts. But surely we can all agree that "freedom" is a good thing—something we should all protect and promote as widely as possible.
Unfortunately, it's not as simple as that, because there are starkly different visions of "freedom" at play in our society. In fact, as Os Guinness will explore in this lecture, what Western culture regards as "freedom" may, in fact, be the enemy of true freedom.
As Christians, we need to understand the "illusions of contemporary freedom" (as Os Guinness describes them) so that we can embrace true Christian freedom and bring its blessings to a needy world.
About our speaker: Os Guinness is known internationally as a Christian author, speaker and apologist. He is currently a senior fellow at the Oxford Centre for Christian Apologetics. He lives with his wife Jenny in Washington DC.
On Wednesday 30 May 2018, 7:30pm-9:30pm.
TICKETS
General admission: $15 (earlybird); $20 (after 23 May).
Individual livestream: $10.

(You will receive the Livestream URL the afternoon of the event day via email.)

Group livestream: $25.

(You will receive the Livestream URL the afternoon of the event day via email.)

Moore College community: FREE for the Moore College students (undergraduate and postgraduate only)/faculty and their partners, chaplains and individual MTC staff members using the special booking code (please contact Karen for this: ccl@moore.edu.au). General admission and individual livestream only.
ONLINE TICKET BOOKINGS HAVE NOW CLOSED. If you missed out, a limited number of general admission tickets (and ONLY general admission tickets) will be available at the door for $20.
LOCATION
Marcus Loane Hall, Moore Theological College
1 King St, Newtown, NSW 2042
Contact Details