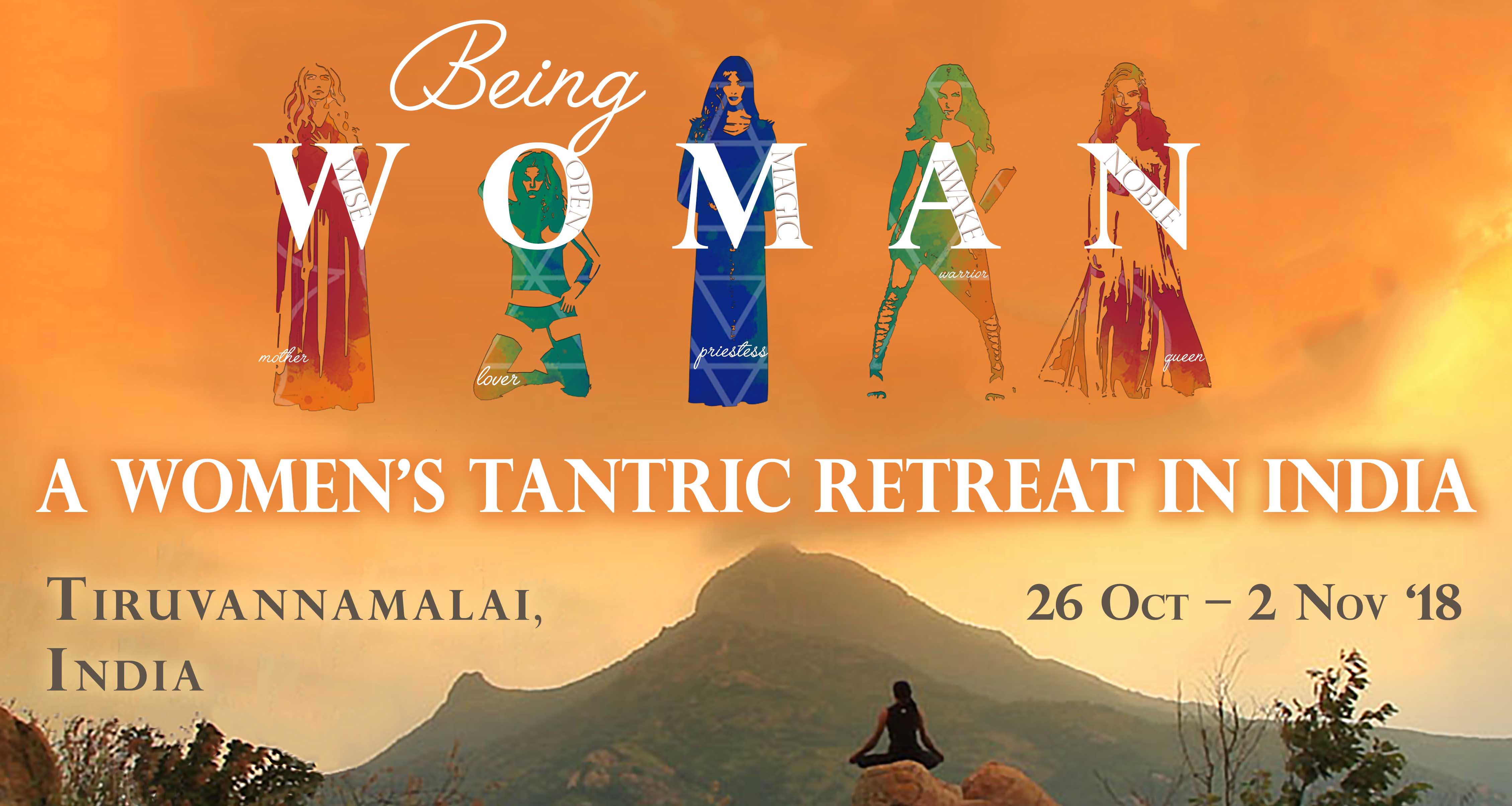 Is your heart being called on a journey of deep self-exploration, to the sacred lands of India? Are you ready to awaken & embody the Sacred Feminine energies that reside in us all? Are you open to manifesting a life that reflects your heart's desires; allowing for unfiltered pleasure and joy?
Then join us for an 8-day, women's pilgrimage where you will learn, practise and embody the ancient wisdom of Tantra, Kundalini and the path of the Sacred Feminine, at one of India's most venerated holy sites - Tiruvannamalai.
You will be guided by renowned Tantra teacher Chantelle Raven of the Eliyah Tantra School into deep intimacy with yourself, allowing you to embody the different feminine energies known as Archetypes. These archetypes reside in everyone and are universal to all women of all cultures. Many of their energies have been either unhealthily conditioned in us or remain absent, due to past wounds and experiences, or lack of healthy role models.
By discovering your personal Sacred Feminine Archetypal Wheel (Mother, Lover, Priestess and Warrior) through deep practices, rituals and ceremonies, you will connect right to the source of your authentic power & wholeness, dispelling those shadows and wounds that stop you from truly living.
YOU WILL BE INITIATED INTO THE SACRED ARCHETYPAL ENERGIES OF: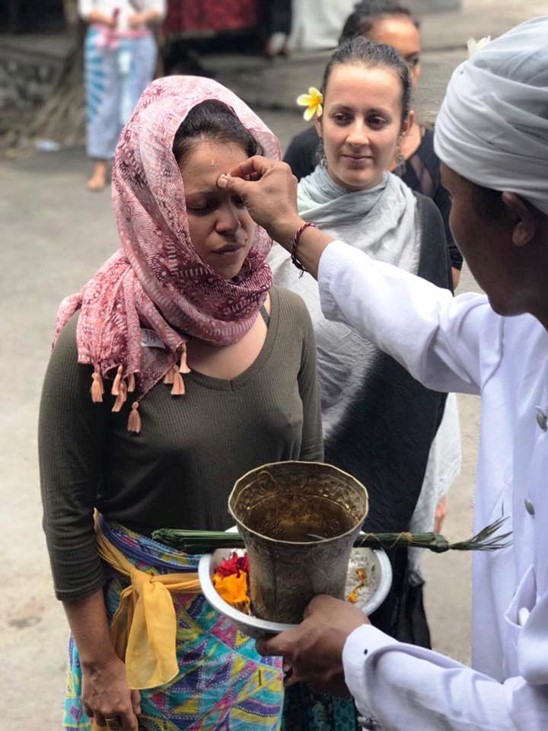 THE MOTHER - She loves unconditionally with her warmth and tenderness. She fosters growth with her wisdom, nurturing presence and encouragement. She is the creator, protector and supporter of those in her care
THE LOVER - She loves herself and others with overflowing passion. She experiences blissful connections and intimate, sensual relationships. She is vulnerable and deeply connected to her emotions. Playful and creative, she lives in her joy
THE PRIESTESS - She moves through the world using her intuition and inner knowledge as guidance, instead of the mind. Her message is powerful and unique, arising from the depths of her own being. She is true to herself and Spirit, even if it means being cast out or condemned by others
THE WARRIOR - She is independent, courageous, assertive and highly capable of making her own way in the world. She is focused and disciplined in facing the true enemy – the enemy within
THE QUEEN - When all archetypes are embodied, they the culminate in the energy of The Queen. She embodies the full potential of life, experiencing each moment from her heart rather than mind. She lives in service of others, sees all as sacred and has merged her worldly life with her spiritual path
Join us in one of India's most venerated holy sites: the quaint & magical village of Tiruvannamalai. Situated at the base of the powerful Arunachala mountain, come journey together with a tribe of inspirational, like-minded women.
___________________________________
DURING THIS SACRED JOURNEY YOU WILL:
Gift yourself permission to be yourself, live your truth and follow your heart
Slow down, awaken and embrace your feminine soul
Dissolve the unhealthy masculine energy that pollutes life & relationships (controlling, over-thinking, over-striving, living through mind rather than heart)
Activate your Sacred Sexuality and reclaim your right to joy and pleasure
Journey to the holy Arunachala mountain (the embodiment of Shiva) and experience the powerful transmission of Sacred Masculine energy
Cultivate the deep intimacy and sacredness you seek externally in relationships, within your own being
Awaken your sexual Priestess through mystical, Tantric teachings and practices
Deepen your capacity to be authentic, set boundaries and ask for what you really need & desire
Experience a dynamic combination of sacred land journeys, ritual, mythology, magical deity worship, temple dance & mysticism
Be supported by the dedicated Eliyah Tantra School support team who will guide, advise and be available for you throughout your retreat experience
Experience Indian culture, away from tourist areas, nestled amongst village lifestyle and deeply spiritual surroundings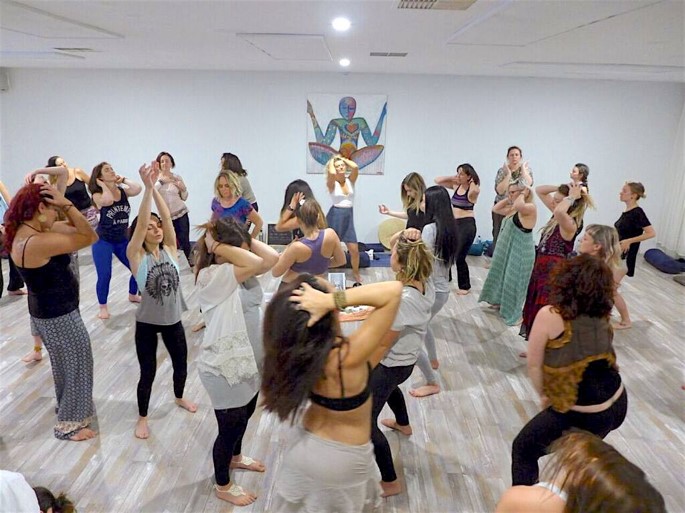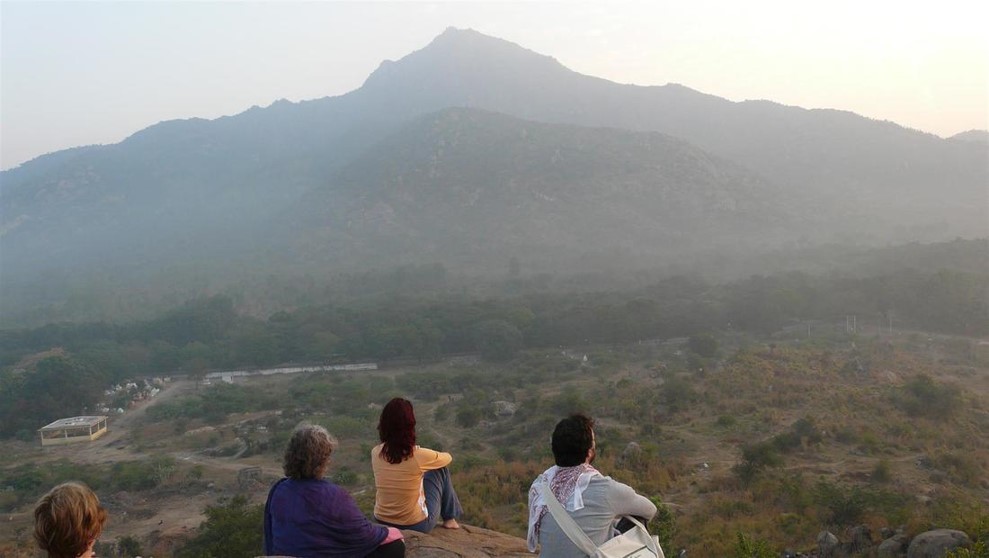 ________________________________________________
RETREAT BREAKDOWN
DAILY SCHEDULE
MORNING: Bhakti Yoga - celebrate the goddesses and tune into your own sacred capacity through song and devotion. Tantric discourse on the feminine archetypes - bringing awareness & awakening to aspects of ourselves that hold our potential for healing, love and power
AFTERNOON: Harnessing archetypal forces through embodiment practices & dance for deep integration
EVENING: Temple dance - journey powerfully with music and uninhibited dance to explore, embody and express the mystical energies of the Sacred Feminine available to us all
DAY 1 – ARRIVAL AND OPENING CIRCLE
• Tuning into the Sacred Masculine energy of the land we will be journeying with - Arunachala mountain
• Setting foundations for the week through special meditations and energy work
• Creating a safe and secure environment to express our full potential during the week
DAY 2 – LOVER
• Rediscover your potential to live life fully from the body and heart
• Sensory Awakening Ritual: return to the joy, pleasure, curiosity, vitality and playfulness of your erotic innocence
• Bhakti Yoga: Embody the energy of Goddess Radha bringing beauty, sweetness, love and abundance to every aspect of your life
DAY 3 – WARRIOR
• Learn to cultivate your power and passion so that you can actuate your visions with determination and discipline
• Empower yourself to create healthy boundaries so that you are protecting yourself, your time and your energy
• Warrior Activation Practice - Finding Your Sword of Truth to embody boundaries in a loving and empowered way, so that you longer put up with anything that doesn't serve you
• Bhakti Yoga: Embody the unstoppable energy of Warrior Goddess Kali/Durga – strength and protective power
DAY 4 – PRIESTESS
• Release your identification with the past and attachment to the future, surrendering to and entering the mystery of the unknown
• Journey to Sri Ramana's Ashram in the Tiruvannamalai Village – a beautifully simplistic, yet powerful temple, to invoke deep self-contemplation and magic
• Journey to the Sacred Mountain – Climbing Arunachala together in meditative silence and exploring Ramana's cave
• Bhakti Yoga: Feel the power of your own awareness, intuition & wisdom of the heart as we invoke the Auspicious Lord Shiva
DAY 5 – MOTHER
• Explore the virtues of compassion, creating safety through nurturing energy and finally, unconditional love
• Dissolve any negative impact generated through past traumas, destructive patterns of our feminine lineage, and societal or inherited conditioning
• Creation Ritual: set powerful intentions to birth your hearts yearning into physical, spiritual or emotional reality
• Bhakti Yoga: Call in the gentle & nurturing aspect of Parvati, the Hindu Goddess of fertility and devotion
DAY 6 – QUEEN
• Explore what living Tantra means, where your worldly & spiritual life become one
• Learn to live as the Queens that you are, by empowering every aspect of your life with the essence of Service
• Inner Marriage Ceremony – become the King & Queen of your own domain through sharing sacred vows of committing to yourself
• Bhakti Yoga: Call in Shakti, the powerful energy that fuels everything – the power to be conscious, to feel ecstasy, to manifest will or desire, to know and to act
DAY 7 – INTEGRATION DAY
• Sacred Feminine Embodied: Practical tips and advice on how to live the practices & concepts learnt throughout the week, in your everyday life
• Learn the sacred art of alchemy, where all challenges are transmuted into sacred initiations, so that your soul's destiny of Remembering Oneness is realised
• Feminine Mystery Ceremony: giving full expression to the great mystery of the Sacred Feminine within our own beings, transmitting our embodied power, courage, sensuality, and magic to our tribe
• Bhakti Yoga: Feel the creative inspiration, music, knowledge and wisdom of the Goddess Saraswati as we chant, move and celebration the song of Tantra
DAY 8 – CLOSING CEREMONY
• A commitment ceremony to let the Goddess Archetypes move and speak through us as we face life's inevitable challenges and open to life's beautiful gifts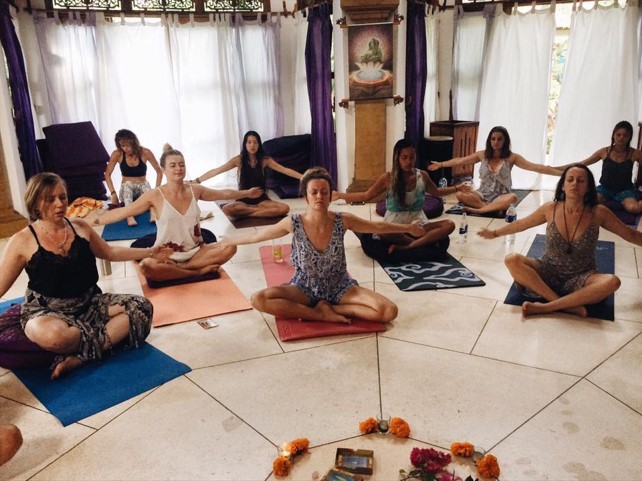 ________________________________________________
WHAT'S INCLUDED:
8 Days/7 Nights in luxury accommodation - Sparsa Resort (details below)
All meals included at the resort's multi-cuisine restaurant
Free airport transfers for retreat start & end date
Daily housekeeping, round the clock room service, attentive staff
Twin-share with private bathrooms, air conditioning, fans
Full use of facilities: pool, spa & rejuvenation centre, gymnasium, rooftop terrace with dramatic views of Arunachala mountain
Authentic cultural experience with free activities included: astrology, bullock cart ride, immersing with local traditions, live classical music, pottery making
Unlimited filtered drinking water
Free wireless internet
In-room safe/lock box
ACCOMODATION: SPARSA RESORT
Set amongst luscious nature, at the base of Arunachala Mountain, you will relax and unwind in this luxurious resort. This oasis is a home away from home with beautifully designed temple settings creating an atmosphere of beauty, culture, and peace.
NOURISH YOUR BODY: The body is our temple for the Divine and is to be celebrated and nourished with delicious, high-vibrational, vegetarian food. Sparsa Resort's in-house restaurant will nourish our bodies with delicious breakfast, lunch and dinner daily, with a fusion of Indian and multi-cuisine dishes.
MORE INFORMATION: on the venue, please visit www.sparsaresort.com -Tiruvannamalai Resort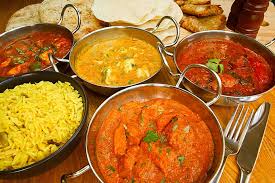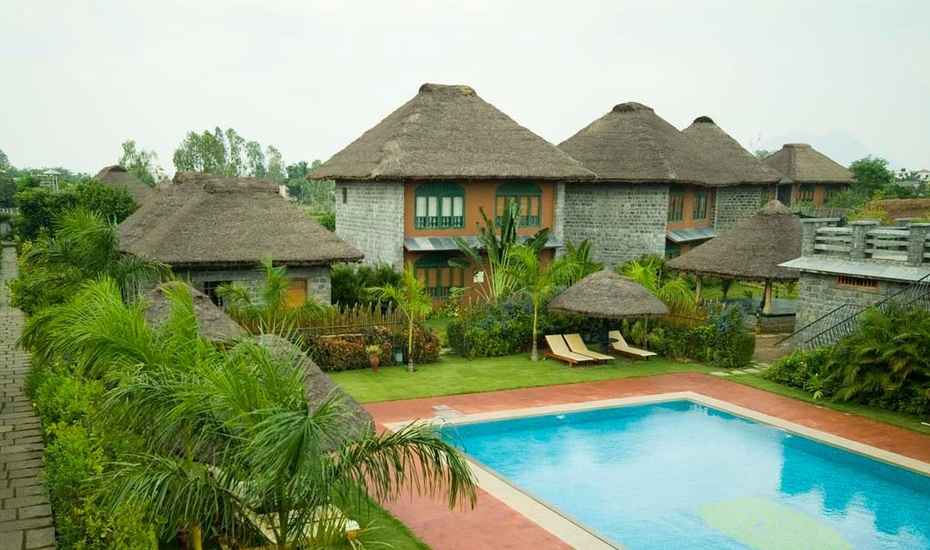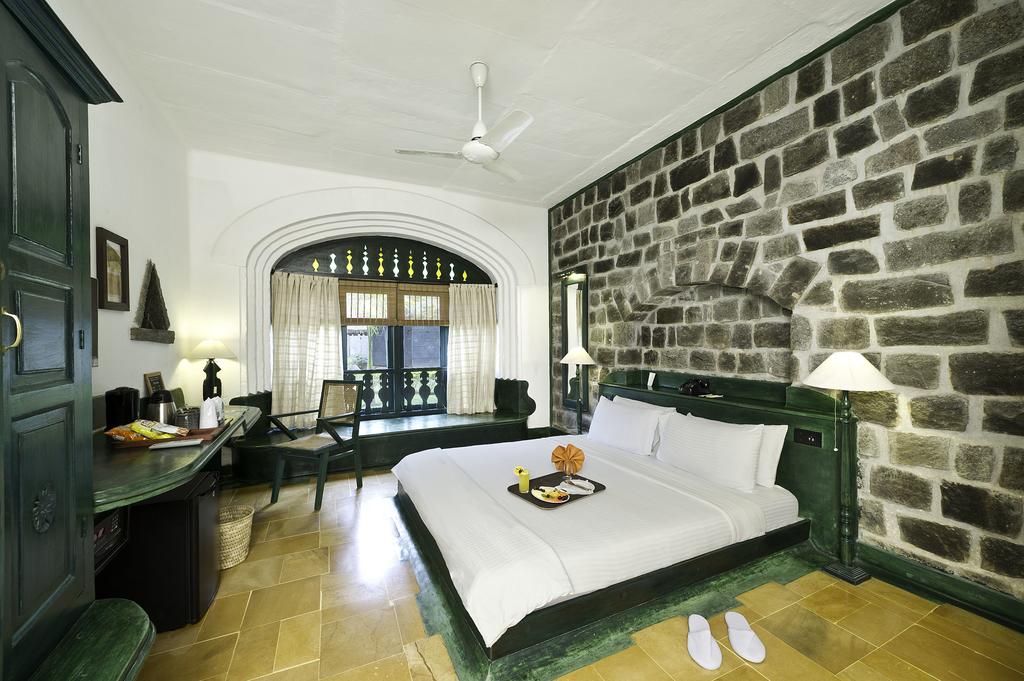 ________________________________________________
COURSE DETAILS:
INVESTMENT
All prices in Australia Dollar (AUD). Prices are based on spacious, twin-share accommodation. Two women will share a room.
- Full price: $3,335
- Early-bird: $2,999 (until 31st August 2018)
- Deposit: $800*
*Deposit to secure spot: non-refundable, remaining payment due 14th September 2018
TICKETS
Purchase tickets via Trybooking: https://www.trybooking.com/UPDO
* Please note: The Being Woman Retreat has limited spots so secure your spot early to avoid disappointment!
WHEN & WHERE
Friday 26th October – Friday 2nd November
Check-in and check-out is 12pm noon
Tiruvannamalai, India (~3.5hrs drive south of Chennai airport)
CONTACT
For any questions, please contact:
Tara Meegan (Eliyah Event Manager)
Email: livingtantraevents@gmail.com
________________________________________________
FACILITATOR - CHANTELLE RAVEN
Chantelle Raven has been facilitating workshops and retreats in the field of spirituality and Tantra for almost 20 years. Inspired by Tantra, Psychology, Philosophy and Shamanism, she is an accomplished Teacher and Practitioner whose teaching style is pragmatic, comprehensive, down-to-earth, and always has an element of fun as well as intensity.
Chantelle's energy, knowledge and passion will inspire you to change the way you look at life, love, sex, spirituality and the emotional body in ways that will remind you who you really are.
GUEST FACILITATORS – GEORGIA & HAYLEE
Dance was traditionally performed in Indian temples as reverence and worship to the deities. Guest Facilitators Georgia Rose and Haylee Fairley, will be offering Temple Dance every evening, inviting you deeper into the sacred mystery of the feminine. They will weave their magic and expertise in embodied-dance, guiding you on a journey as you feel the unique expression of each archetype in your being.
HOST - TARA MEEGAN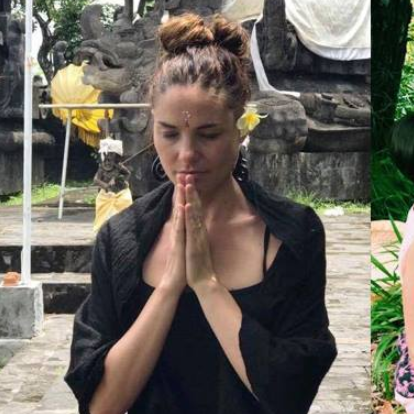 With over 10 years pilgrimage to India, guiding groups of seekers, Tara Meegan creates safety, play and magic as she bridges the worlds of east and west. As Eliyah's Event Manager, she ensures every detail of participant's experience is considered, creating safety and ease for all.
________________________________________________
TERMS & CONDITIONS
Deposits are non-refundable
Cancellations: as per Terms & Conditions outlined during ticket purchase.
The Retreat Outline, as described above, may differ depending on what the group needs as Chantelle values intuition above all modalities.