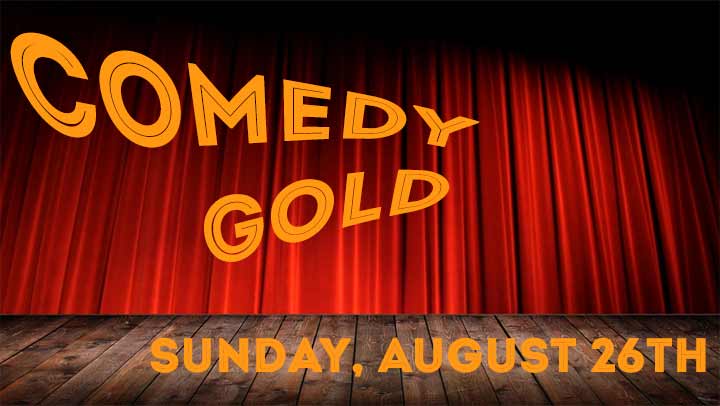 When: Sunday 26th of August
Time: Doors open at 4:30pm for a 6:00pm performance
Prior to the show we will be holding a community BBQ. Why not come along and enjoy a meal as the sun sets in the beautiful surrounds of the Tivoli Garden. Meal tickets are available for $15 and include main meal and dessert.
Tickets: All tickets are $20. Meal tickets are available for an extra $15. Tickets also available from the Central Wheatbelt Visitors Centre or online at www.cumminstheatre.com.au
About the Show:
Comedy Gold is back and delivers another knockout experience of the finest stand-up Comedians Australia has to offer.
Some off Australia's most sought after comedians are coming together for one night only to deliver a hilarious 1.5 hour show jam packed and full off laughs. The content as always is Edgy but doesn't cross the line, it's that type of show.
This year's Gala is as strong as ever with the following comedians doing the tour.
Josh Warrior:
Indigenous comedian JOSH Warrior is an Aboriginal Gigolo. What does that mean exactly? He's a ladies man — with a twist. He tells his audience a bit about what it's like growing up and living black and his take is honest and very entertaining.
He educates his audience while breaking apart some stereotypes yet cheerfully reinforces others.
His comedy is fresh and interesting among what seems to be an ocean of sameness, but most importantly makes the audience laugh.
Rory Lowe:
Next up is Rory Lowe, He was born. He died. He rose again... Wait wrong guy. That's Jesus, this is supposed to be about Rory Lowe, Mr. Christ was a good guy and all, but his jokes were a bit shit. He was way too serious. Rory on the other hand, according to The Advertiser (2015), is "genuinely funny."
Lindsay Webb:
Lindsay is truly an International act worthy of the title.
He is a regular sell out act at all the major Comedy Festivals around Australia and is one of the most sought after headline acts and M.C's at all the leading Comedy Clubs going around.
Webb is a Guinness World Record, October back in 2009 for the Longest Show by an Individual 38hrs 6min.
"Webb is an animated & clever storyteller. You can't help but have a good time" **** Herald Sun 2014
"Webb should be a household name. His effortless comedy is not to be missed" YAWP 2014
Bob Franklin:
Bob Franklin is one of Australia's favourite comedians, he is universally loved by his audiences and fellow peers. As well as his amazing Stand Up Career he has also done a lot of T.V work and was a regular on "Thank God Your Year", The Librarians, Full Frontal and the Shaun Micallef Program. His work has been described as
"..genuinely subversive, dank and nasty." The Age, Melbourne.
"..hilarious or a load of rubbish - your choice." The Herald Sun, Melbourne.

Location
Tivoli Room at the Cummins Theatre
31 Bates Street, Merredin WA 6415