WIRF SPRING GALA 2018 - BANQUET FOR BABIES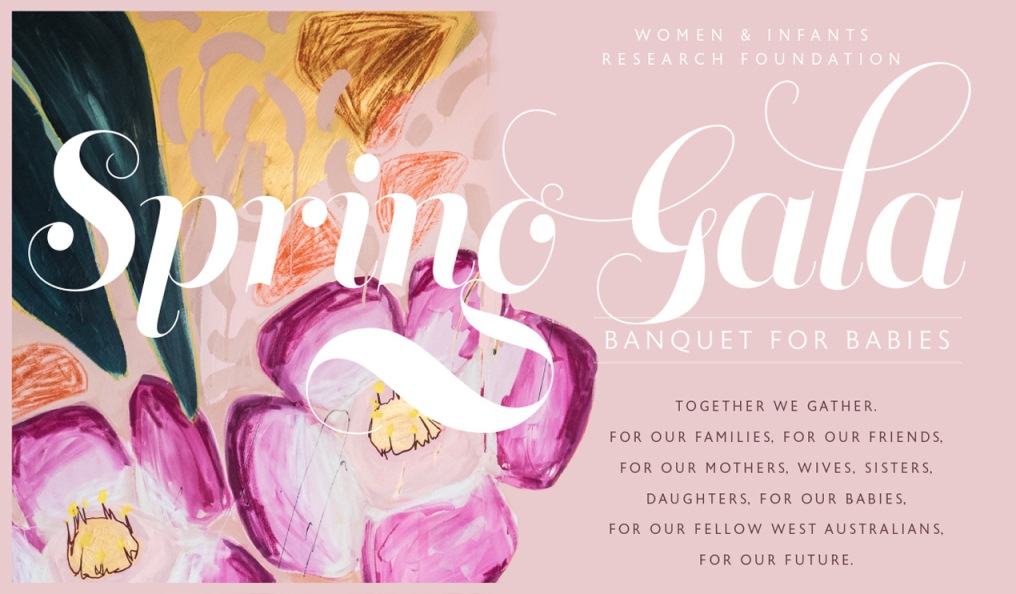 Please join us for the first evening of spring for the Women & Infants Research Foundation's Spring Gala 2018 - Banquet for Babies.
As the premier fundraising event for WIRF, the evening will shine a light on WIRF's world-class research, which requires more funding to continue its important, life-saving work.
Join us and our Ambassadors, Amy and Mike Hussey, for an evening of exquisite food and wine, featuring a stunning four course menu designed by Executive Chef Chris Taylor especially for the event. Premium beverages by Mumm, Vasse Felix, Howard Park and Hippocampus Gin. Entertainment by Aquila Music, Freeze Frame Opera and DJ Anton Maz.
Hear about WIRF's pioneering work into preterm birth prevention, gynaecological cancers and women's mental health from the experts spearheading this research.
The Women & Infants Research Foundation invites you and your guests to be a part of this extraordinary event.
When: Saturday, 1 September 2018 from 6.30pm for pre-dinner drinks
Where: Fraser's State Reception Centre, Kings Park
For full details visit the dedicated event website www.wirf.com.au/SpringGala2018
NOTE: If you are making an entire table booking and do not have full details of your attendees, please leave all fields blank and proceed to the payment gateway. You will be able to provide this information at a later date to: richie@wirf.com.au
For enquiries for the Banquet for Babies contact Richie Hodgson | (08) 6458 1387 | richie@wirf.com.au