Uniting Church in Australia Cato Lecture 2018

Register here for attendance at the Uniting Church in Australia Cato Lecture.
This tri-annual lecture will be held at 7:30pm in Box Hill Town Hall, on Wednesday 11th July, 2018.
Our Cato Lecturer for the 15th Assembly is Rev Dr Ken Carter, the Bishop of the Florida Conference of the United Methodist Church. His topic "Embodying God's Abundant Grace and Liberating Hope" will explore ways the Church may witness in the public space to the reconciling love and compassion of Christ through its life and mission.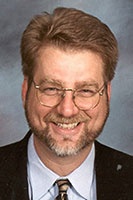 The lecture is open to all, without charge, but registration is required for planning purposes.
Venue
Box Hill Town Hall,
1022 Whitehorse Road,
Box Hill, Victoria
Contact Details:
Lisa Carey, Tel: 03 9251 5200
Get directions