Secret Gardens of the Dandenong Ranges | Spring 2018

Fill your senses with unforgettable sights, gourmet foods and the scent of exquisite Spring gardens. Beginning at Karwarra Australian Plant Garden each morning, our Secret Gardens day-tours chauffeur you through the Dandenongs while our botanical guides and garden owners share their expertise and stories with you.
With only eight day-tours offered over two weeks this Spring, no two days in the same week revisit the same gardens. Ie. If you join us for all four day-tours in a single week and you will experience different gardens daily and enjoy lunch in four different locations!
Each day includes approximately four gardens. For full details of each day-tour please visit our website or view a preview of each day further down this page.
Tours return to Karwarra at the end of each day to a glass of wine and hors-d'oeuvres before guests retire to their own accommodation or make their way home.

There are only 50 places available each day. Don't miss out on securing your place today.
For booking assistance/phone bookings please contact:
Dandenong Ranges Tourism Network
President: Mary Wiking
0419 582 410
president@drtn.org.au
* Please note that while we make our best efforts to provide up-to-date and accurate programming information that there may be some alterations prior to tour dates.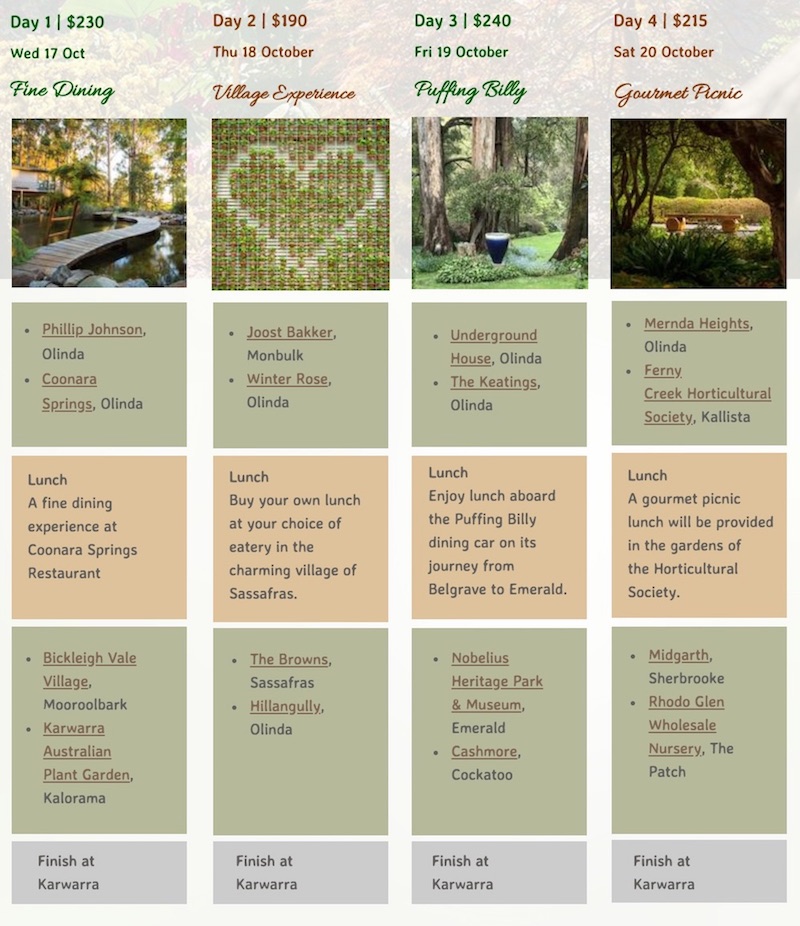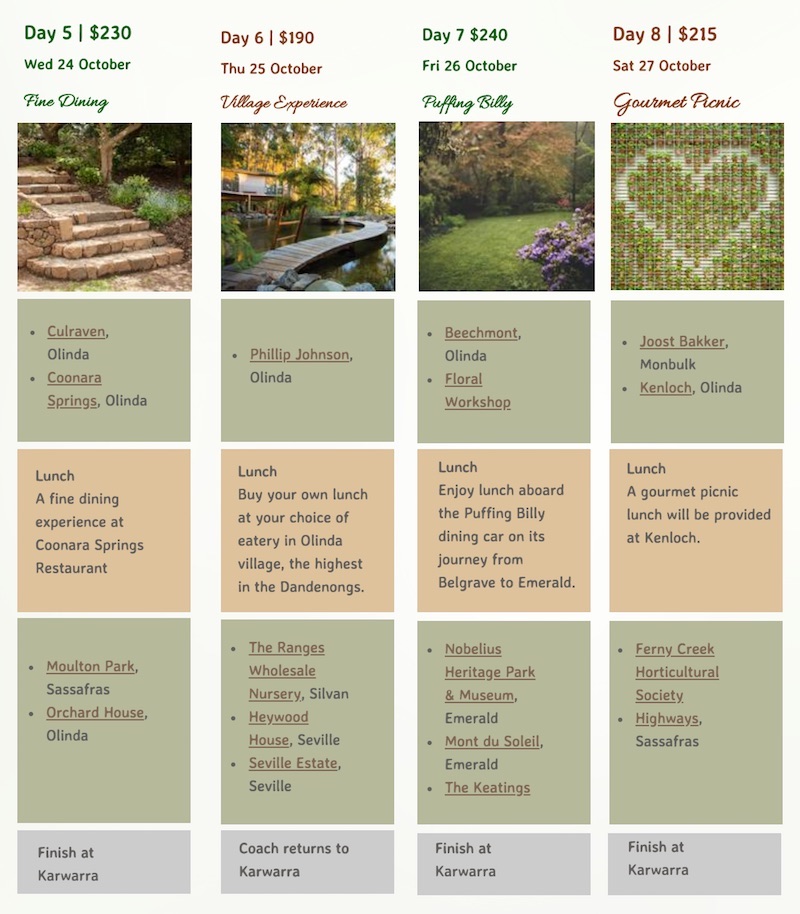 All tours depart from and return to:
Karwarra Australian Plant Garden
1190-1192 Mount Dandenong Tourist Rd
Kalorama, Victoria 3766