'Building emotional resilience in your students'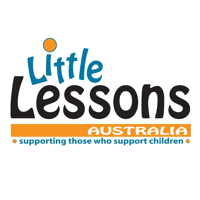 An event for Educators, SSO's, TRTs, Pre-service Teachers, Allied Health Professionals supporting children K-7.

Thursday, 9th August 2018
Madhavi Nawana Parker is proud to present her latest book, 'The Resilience and Wellbeing Toolbox' so you can learn in one day how easy it is to build strong, healthy relationships with your students, strengthen skills in problem solving, emotional regulation, happiness, resilience and much more. Madhavi will take you through each chapter in a highly practical and engaging way. By the end of the day you will feel energised and confident to have a happier, more connected and resilient class.
About Madhavi Nawana Parker:
Madhavi is a Published Author and Behaviour Consultant with over 20 years' experience working with families and schools to increase happiness, resilience and social emotional literacy.
Follow Madhavi on Facebook & Instagram at SOLUTIONS FOR KIDS and check out her work at…
www.theresilienceandwellbeingtoolbox.com.au
Event Time:
Registration/Doors open from 8.30am. Presentation from 9am - 3pm.
Cost: $165pp. Price includes morning tea and lunch. Please notify us of any dietary requirements via the booking form.
Parking: There is parking on site at the venue
Certificates: Certificates of attendance will be provided at the conclusion of the seminar.
Please note minimum numbers are required for our events to proceed. In the case of event cancellation, Little Lessons Australia will provide a refund of your registration fee. Trybooking retains a 30c fee per booking from the attendee. This is not refundable to guests. Please refer to our terms & conditions.
Location
Mount Gambier Golf Club Inc
235 Attamurra Road, Mount Gambier SA 5290