The 3 Musketeers (SOLD OUT)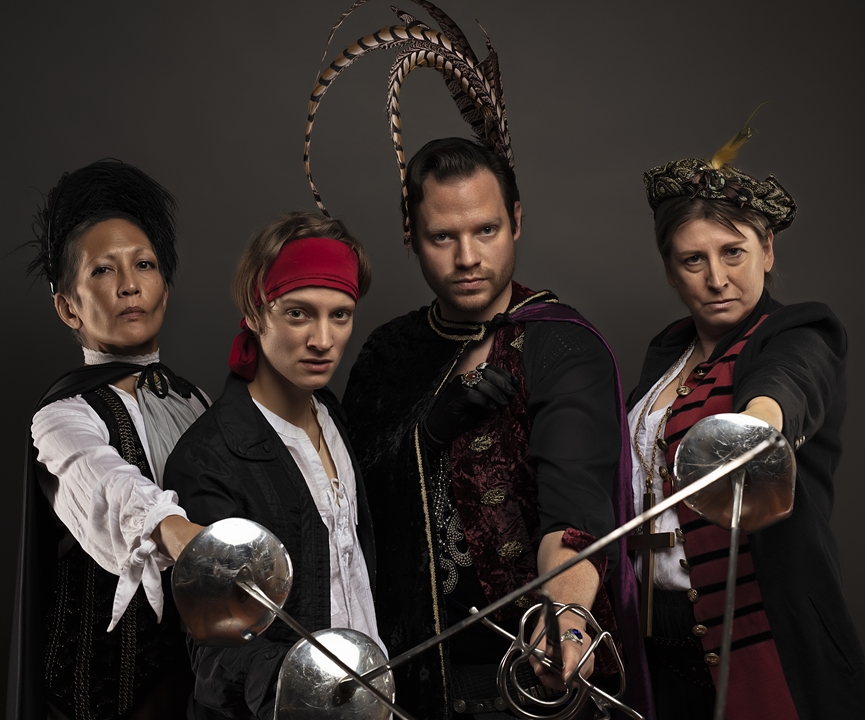 Intrigue. Love. Tragedy. Croissants.
This new adaptation of Alexandre Dumas' novel brings the classic characters to the stage in a fast-paced romp through 17th-century France – a rip-roaring, gender-bending, breakneck tale of passion and intrigue, comedy and tragedy, with splashes of music. Embracing the familiar themes of loyalty and camaraderie, 'The 3 Musketeers' also explores the dark side of one of its ostensible heroes, to bring you the ultimate swashbuckling adventure ... with an edge.
Featuring Natasha Broadstock, Lore Burns, Craig Cremin, Victoria Haslam, Scott Jackson,
James Malcher, Angelique Malcolm, Lucy Norton
Adapted and directed by Natasha Broadstoc
k
Location
Bluestone Church Arts Space
8A Hyde Street, Footscray Vic 3011