Thomas Lorenzo, Flamenco Guitar Celebration Tour
Celebrating Music from the Heart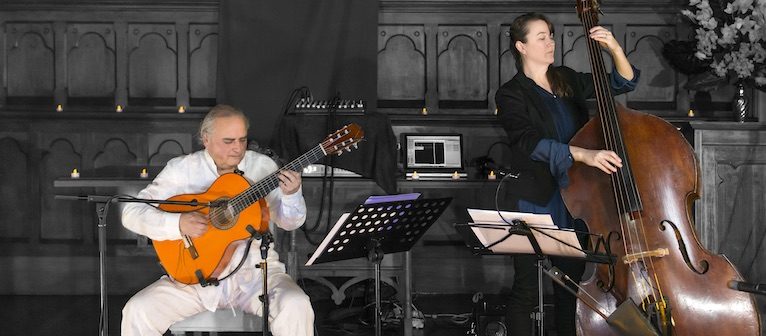 A Touch of Spain. Be part of an exceptional night
Venue
Armadale Uniting Church Hall
86A Kooyong Rd, Armadale VIC 3143, Australia
Contact Details:
Thomas Lorenzo
0448348701
info@thomaslorenzo.com.au

Concert reviews
Shared by Port Philip Library Service, City of Port Phillip.
Reviews
* A passionate artist who delivers exceptional quality, that takes you on a journey into his world

* Wonderful music and an intimate performance

* Beautiful – thank you

* Moving, passionate and personal

* Brilliant! A privilege
Background
Thomas Lorenzo is a world renowned and award-winning guitarist, composer and music educator.
Son of Spanish immigrants that fled fascism. The family returned to Spain after the dictator's death in 1975. Since 2012, Thomas has made Australia his home land again.
Thomas has released five solo instrumental albums and 12 singles in contemporary Jazz, Blues and Flamenco styles. His latest release Spanish Breeze debuted at #36 on the Top 50 JazzWeek World Music Album Charts in 2010 .The album features Grammy nominee Alphonso Johnson (Weather Report, Grateful Dead) on Bass, Walfredo Reyes (Chicago) on Drums; produced by Grammy nominee Bruce Sugar (Ringo Starr).
Thomas appears an ABC Get Kracking 2017, The Frankston Cube, and 18 times at the Armadale Uniting Hall 2016-2018