Permaculture Design Practice Workshop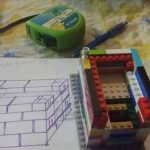 Get some practice at designing the permaculture way. We shall apply permaculture design thinking for a real-life client wanting an outdoor kitchen in Bali. We will have the chef on hand and will sort out her requirements.
First we will familiarise ourselves with permaculture principles and how they will relate to this design. Then we shall follow a process to get a set of design options.
This workshop is for people interested in Permaculture and those who want more practice at design.
Location
Silk Farm
280 Cordeaux Rd, Mount Kembla NSW 2526