JAFA Mid-Winter Dinner 2018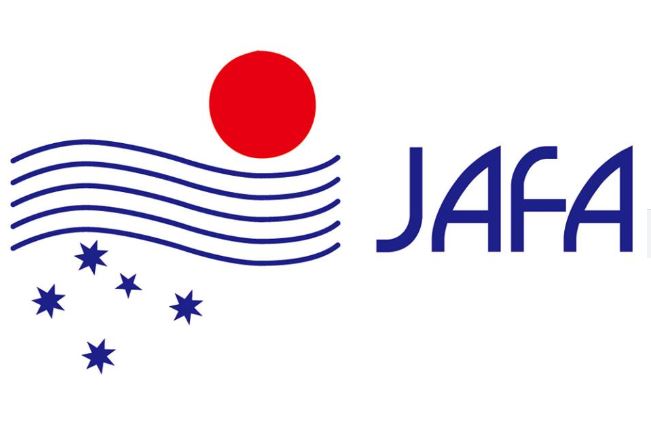 Come and enjoy a mid winter dinner hosted by JAFA at the ever popular Himeji Restaurant and Izekaya.
Main Course
Warm Edamame
Sushi and Sashimi - Kingfish jalapeño Sashimi, salmon tar tar, salmon basil cheese Aburi & Today's Sushi roll
Wagyu no Tataki - grape / Yuzu Kosho pepper / apple sauce / chive / Yuzu soy sauce
Agedashi Tofu
Gyoza Karaage
Crispy Chicken Takoyaki (Octopus Puff) 2pcs
Mazesoba Spicy Noodles
Aburi Chicken Toubanyaki - Charcoal grilled Teriyaki & Miso chicken
Aburi Wagyu Beef Toubanyaki Charcoal grilled Yakiniku & Miso Wagyu beef

Dessert - Today's Dessert (e.g. Green Tea Ice Cream & fruit)
Vegetarian / Vegan Banquet
Warm Edamame
Vegetarian/Vegan Sushi (3pcs Avocado Baby Roll, 3pcs Oshinko Baby Roll, 1 hand roll)
Vegetarian/Vegan Bun
Vegetarian/Vegan Kushiage (Shiitake Mushroom, Asparagus, Cherry Tomato)
Vegetarian/Vegan Kushiyaki (Atsuage Tofu, King Oyster Mushroom, Zucchini)
Vegetarian/Vegan Mazesoba (Small Size)
Yuzu Sorbet

Looking forward to seeing you there!
Location
Himeji Restaurant and Izakaya
22 Grote Street, Adelaide South Australia 5000