'Unrest' at Bio21 Institute, Melbourne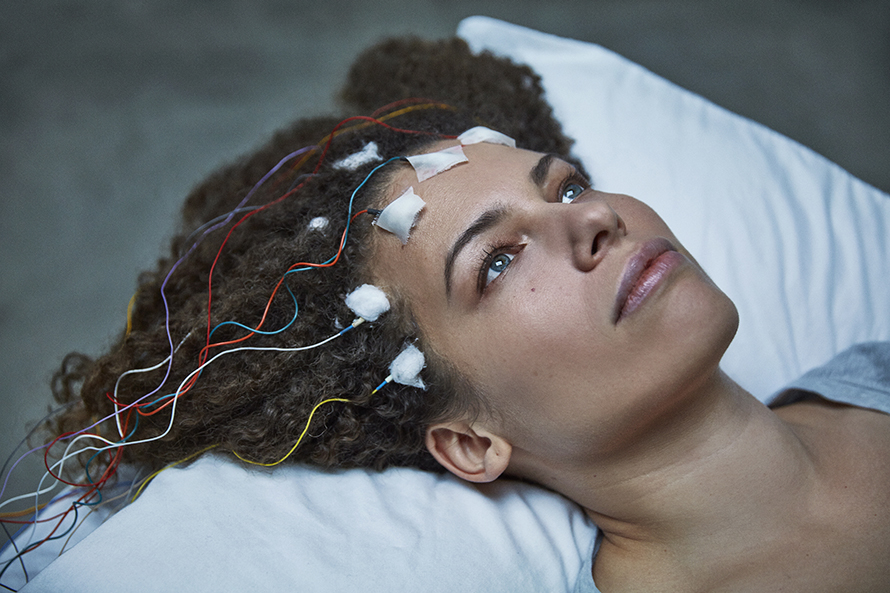 The #MEAction Network, Melbourne Bioanalytics and Emerge Australia present a free screening of the award-winning documentary Unrest on 2nd August at 5pm.
Twenty-eight year-old Jennifer Brea is working on her PhD at Harvard and months away from marrying the love of her life when she gets a mysterious fever that leaves her bedridden and looking for answers. Disbelieved by doctors yet determined to live, she turns her camera on herself and discovers a hidden world of millions confined to their homes and bedrooms by ME, commonly known as chronic fatigue syndrome.
Unrest follows Jennifer and her husband as they grapple with how to live in the face of a lifelong illness. But it is also a global story about an international community of patients with a serious, life-altering illness — millions suffering invisibly and left at the margins of medicine and science.
Unrest was shortlisted for Best Documentary Feature at the 2018 Academy Awards. Watch the trailer.
"Riveting ... equal parts medical mystery, science lesson, political advocacy primer and even a love story"
– San Francisco Chronicle
The event will be opened by Adam Bandt MP, Federal Member for Melbourne.

Panel discussion
The screening will be followed by a Q&A and panel discussion with ME researchers and specialists.
Chris Armstrong – Researcher at University of Melbourne's Bio21 Institute and Melbourne Bioanalytics
Chris undertook his PhD in metabolomics in ME. He has an interest in metabolomic methods for studying the impact of the gut microbiome on health, with a focus on ME.
Chris Armstrong will be giving a short presentation on ME research at the end of the discussion.
Daniel Missailidis – PhD researcher at La Trobe University
Daniel's research involves investigating cellular energy supply in live, intact and actively respiring cells from ME sufferers. He is collaborating on Chris Armstrong's metabolomics research.
Dr Don Lewis – Medical Director, CFS Discovery
Dr Lewis integrates latest research findings into his clinical approach with his patients. He is a collaborating physician on ME/CFS Discovery Research Network (MDRN) projects.
Dr Heidi Nicholl – CEO, Emerge Australia
Heidi has a PhD in medical ethics. Prior to her role at Emerge Australia, she specialised in teaching ethics and law concerning women's health and child health.
Fiona Marsden – ME patient
Owen McKern, MC – Broadcaster and Program Manager at PBS 106.7FM
Join us afterwards for food and drinks in the Bio21 atrium.
WHEN:

WHERE:
Bio21 Institute Auditorium
30 Flemington Rd
PARKVILLE VIC 3052
TICKETS:
Entry is free, but we ask that you make a donation towards screening costs. Excess funds raised will be donated to biomedical research into ME at Melbourne Bioanalytics. Donations can be made during the booking process.
If you can't attend but would like to make a donation, you can do so by clicking the "Book now" button.

What is ME?
Myalgic Encephalomyelitis (ME), commonly known as Chronic Fatigue Syndrome (CFS) or ME/CFS, is a devastating multi-system disease that causes dysfunction of the neurological, immune, endocrine and energy metabolism systems. It affects up to 240,000 Australians and 15–30 million people worldwide.
ME is debilitating enough to leave 75–85% of patients unable to work and 25% housebound or bedbound. The economic cost of ME to Australia is estimated at $720 million per year in health care and lost productivity alone.
There are no diagnostic tests or approved treatments and very little investment in research. In Australia, biomedical research into ME has received no federal government funding since 2005.
Many patients suffer from disbelief, stigma and lack of support from family, friends and government agencies. There is little understanding of ME within the medical community. With a prevalence estimated at 0.4–1% of the population, it is important for medical professionals to understand how to treat these patients.
Find out more:
meaction.net
emerge.org.au
melbournebioanalytics.org
PARKING:
No public parking is available on site. Limited street and meter parking is available in the surrounding streets. There is public parking at the Royal Children's Hospital on Flemington Rd (access from Gatehouse Rd), the Royal Women's Hospital (access from Flemington Rd) or the Royal Melbourne Hospital car park (off Royal Parade).
PUBLIC TRANSPORT:
From the CBD, take the 59 tram (along Elizabeth St) or the 55 tram (along William St) to Park Drive. Stop 15 is closest.
ACCESS:
The building and all facilities are accessible for people with disabilities.
Get directions