Contemporary Art on the Road - Latrobe Regional Gallery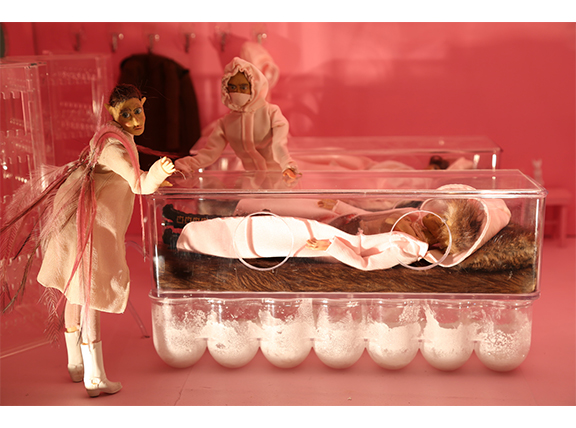 Contemporary Art on the Road is a professional development program founded to bring artists, art educators and regional teachers together to exchange ideas, share creative experiences and explore contemporary art and culture. The program has been designed to introduce regional teachers to a range of hands-on, expertly designed strategies and resources for teaching contemporary art in their classroom.
The first part of the program consists of formal presentations by educators from Gertrude Contemporary, Monash Museum of Modern Art (MUMA), Latrobe Regional Gallery and Victorian Curriculum and Assessment Authority (VCAA). A presentation and hands on workshop by Gertrude Studio Artist Rebecca Agnew will form the second part of the program. Rebecca Agnew will lead a workshop in Stop Motion Animation. Participants will engage in the collaborative process of character design, prop making and storytelling which can be incorporated into existing set stations. Using ipads and the easily accessible application Osnap! participants will record and produce a short film.
Wednesday 28 November, 10am – 3pm (9.30am registrations and morning tea)
Location
Latrobe Regional Gallery
138 Commercial Road, Morwell Vic 3840