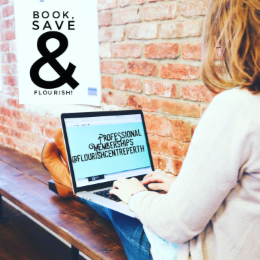 Combining Business Savvy & Success with Sanity
Have you started a business or thinking you might like to?

Are you a healer at heart and have not been bought up in the business world?

Always worked in paid employment and are now looking to earn an income from your business?

Feeling sightly knocked around with your current business model and need direction, focus and productive results?
"If you can't see the path ahead, how on earth will you ever reach the rainbow that awaits you at the end?" Michelle Bridges
It's Business and It's Personal!
Everyone has talent, those who succeed in business understand that it takes more…
Come in and learn some practical and effective business strategies to convert your business into a shining success it deserves to be while gaining an understanding of how to develop resilience and the life skills it takes to bounce back and keep bouncing along.
This 2-hour workshop will deliver a mixture of business strategies you need, learn how to find inspiration, plus know the psychological life skills it takes to motivate yourself, so perseverance becomes second nature.
Rowena has run a successful private practice in Life Coaching while creating a business with The Flourish Centre.
This has allowed her to work with these concepts on a personal level and she now knows what it takes to implement them effectively.
Learn the 6 Top Business Must Do's…
What it takes to create the character to persevere.

What you must have (and it's not talent, we know you've got it).

Must have personal techniques and life skills to thrive.

How to turn disappointment around.

How to gain back your power and feel good about your business.

Have the wisdom to succeed.
Only 10 places available
Monday 15th October 2018
9:30-11:30am
Cost $75
Bring your most exasperated self- we've got you!
The Flourish Centre
32 Cedric Street, Stirling WA 6021