Safety in Design Liberation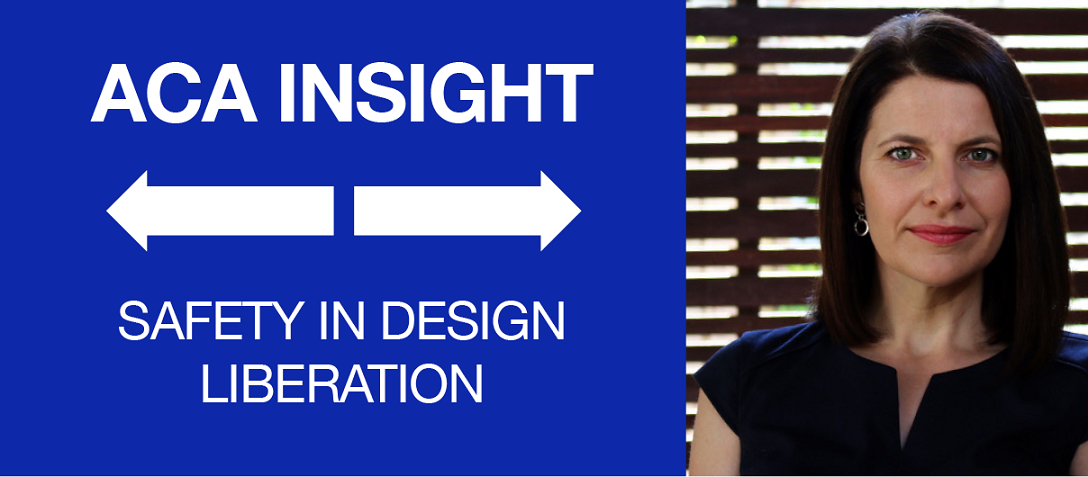 Why do we struggle to consistently create records of Safety in Design on all of our projects across our practices? In this webinar, Jennekin Dicks will highlight the natural reasons for our resistance and the practical measures to overcome it. This will include a look at what truly sits within the boundary of our legislated duty, what sits outside it, where we are making a rod for our own backs in our own processes, and the simple steps we can take to create useful momentum in our safety conversation.
Jennekin Dicks is the owner of Brisbane-based consultancy Management in Action. As a past architect and consultant to design practices, Jennekin investigates the detail of our processes and helps to embed effective solutions. One such area is our response to Safety in Design legislation, which Jennekin has studied since its 2007 release in Queensland and then again for most states with the 2011 WHS National Bill. Based on this study of the legislation and an understanding of the knowledge and pressures within design practices, Jennekin then developed process and training solutions which she has regularly embedded within her client base over the past number of years.
WHEN
Wednesday 19 September 2018
12.30pm registration for 1pm – 2pm AEST
(WA 10.30am for 11am–12pm, NT & SA 12pm for 12:30 –1:30pm, ACT, NSW, Qld, Tas & Vic 12:30pm for 1-2pm)
WHERE
If unable to attend the live webinar, recording purchase is also available.
CONTACT
For more information see the ACA website or contact Katherine Ygosse
M: 0413 520 548