The Warragul Camera Club Inc. introduces
a fantastic full day of photographic tutorials by leading
high profile photographers Paul Robinson and Adrian Donoghue.
Morning Session with Paul Robinson
Paul Robinson is a professional Portrait and Wedding Photographer and is passionate about lighting and demonstrates his expertise and knowledge.
He completed his Bachelor of Creative Arts and founded the Caulfield Photographic Society.
- On camera flash lighting
- Off camera flash lighting
- Studio flood lighting
- Lighting techniques in portraiture
- Photographing with models
---
Afternoon Session with Adrian Donoghue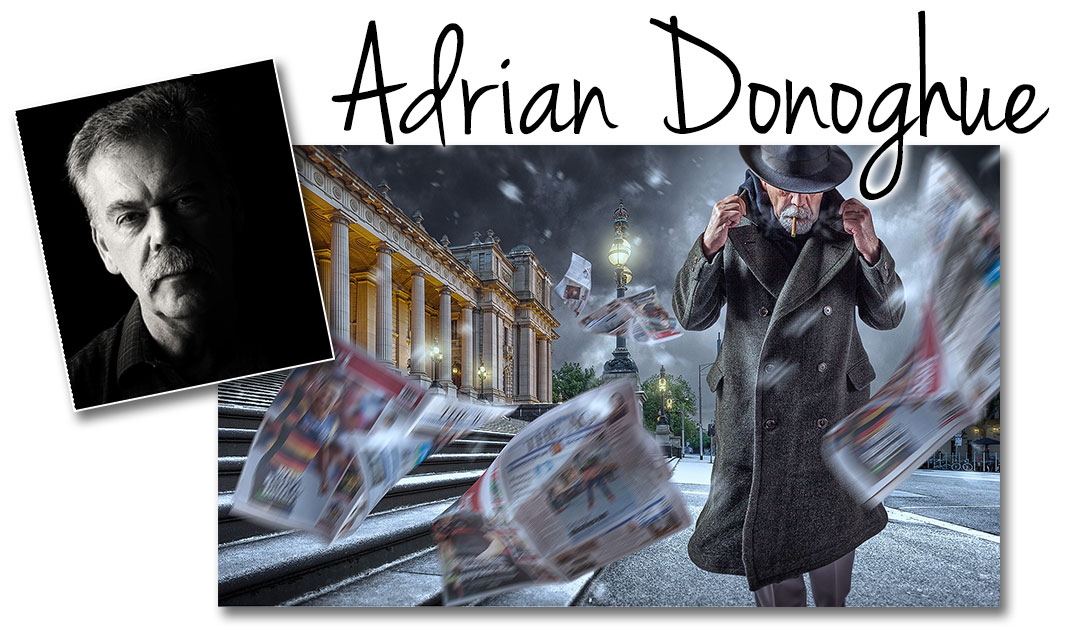 Adrian Donoghue is an internationally recognised creative edit photographer with a street/urban touch and a distinguished surreal style and today he will share his knowledge of photography and Photoshop post production skills.
Part 1: The evolution of a style.
'Lonely men walk lonely cities'
Part 2: The creation of two works.
Using Photoshop to create
---
Warragul Camera Club Members $30 (plus 30 cents booking fee)
Non-Members: $35 (plus 30 cents booking fee)
Limited seats are available - Bookings essential
Delicious morning and afternoon tea will be provided
Admission by presentation of your printed tickets that are emailed to you when your booking is made.
Contact Details:
Warragul Camera Club
P.O. Box 436, Warragul, Vic 3820
Ruth Burleigh - 0419 525 124
email: ruth-burleigh@ifotou.net
www.warragulcameraclub.org