Terrace Restaurant Lunch Bookings 2019 (SOLD OUT)

The Terrace Restaurant is MLC's training restaurant for Year 11 and 12 VCE VET Hospitality students.
Supervised by teachers with an industry background, the hospitality students are enthusiastic and engaged in their learning.
The Terrace Restaurant is a great place to indulge in a high quality culinary experience at an affordable price.
Lunch mains only $15.00 and entrees and desserts $8.00. Set menus will be organised for some Friday sessions. Please be aware that menu structure may change depending on the learning needs of the students.
Set menus will be priced at $25 for 2 courses and $35 for 3 courses (coffee included)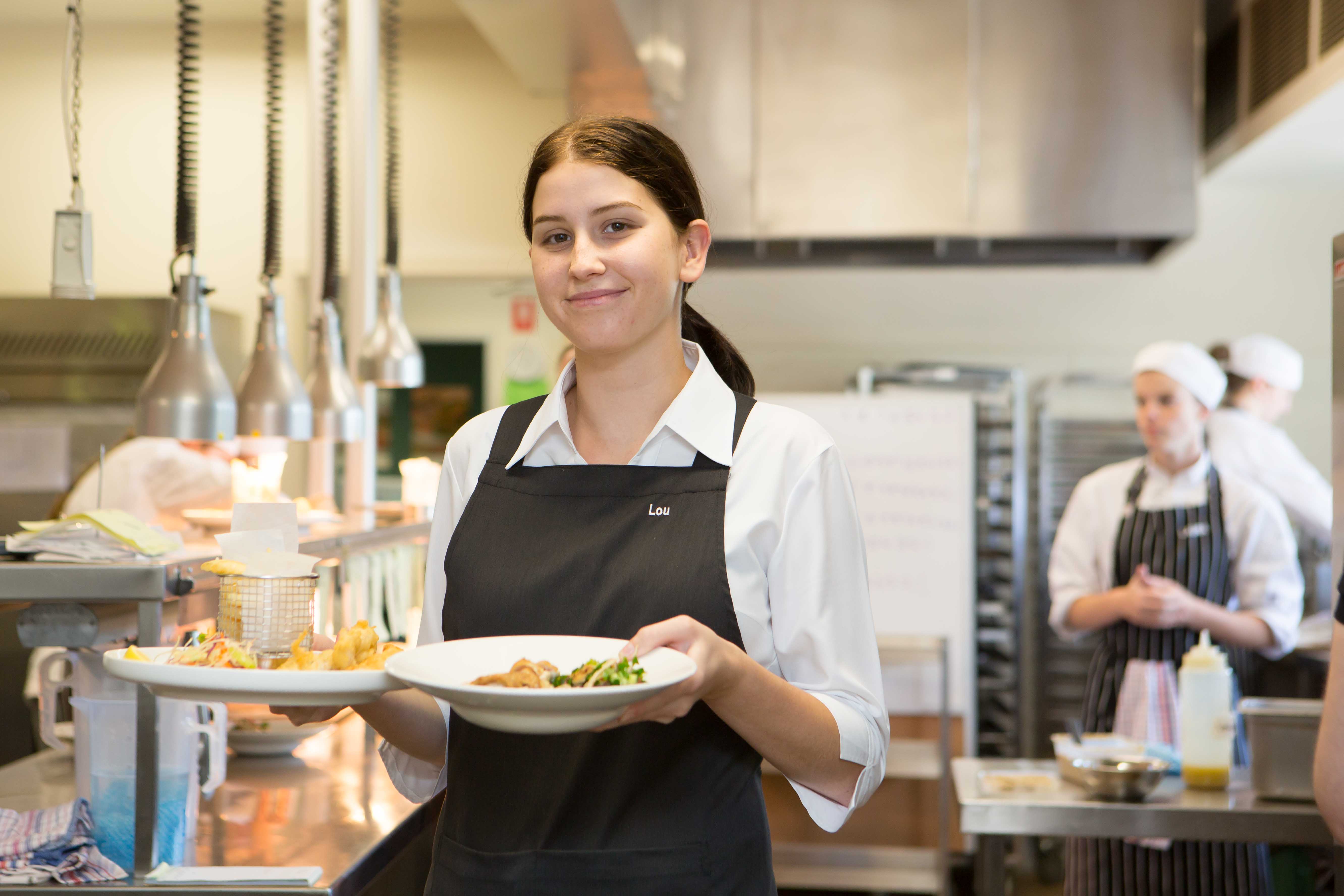 An email will be sent to you two days before your booking to confirm.
Venue: MLC 207 Barkers Road Kew - Krome Dining Room (Centenary Building Level 2)
Opening Hours:
12:30pm - 3pm THURSDAY
12:00pm - 2:30pm FRIDAY
A bill for your table will be presented by the student waiter on the day
NO PAYMENTS VIA THIS WEBSITE
Tickets will be labelled as "Free Admission" but payment will be received on the day.
Payments: Cash, Credit card, EFTPOS
For all enquiries, please email Vicky Manos at manosv@mlc.vic.edu.au

Please note: Special dietary requirements will NOT be catered for in 2019.
As we are a training restaurant, we are unable to guarantee that any menu item can be completely free of allergens,
nor can specific dietary requests always be accommodated. Minor alterations where recipe modifications are not required may be accommodated upon request, please email Vicky Manos.
Whilst the Home Economics and Hospitality Department does not store or use nuts in its food preparation,
we cannot guarantee that food products purchased from a third party supplier do not contain traces of nuts.