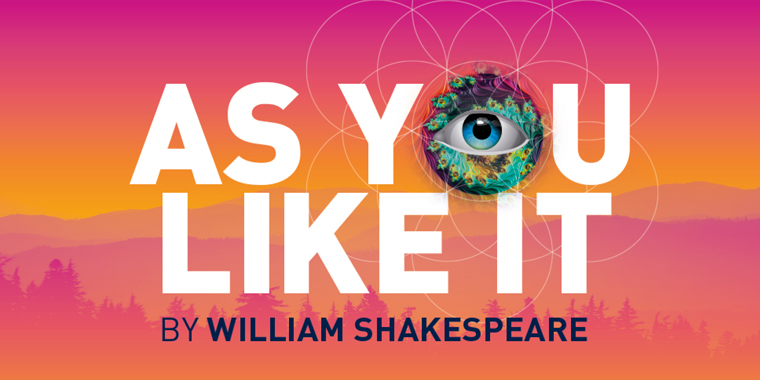 *PLEASE NOTE*
DUE TO THE EXPECTED BAD WEATHER, THE PERFORMANCE OF AS YOU LIKE IT ON SATURDAY 24 NOVEMBER HAS BEEN RELOCATED TO THE LITTLE THEATRE AT 7PM. FOH WILL BE ON HAND TO DIRECT YOU FROM PFITZNER COURT IF YOU'RE NOT FAMILIAR WITH THE LOCATION OF THE THEATRE.

There will be major reconstruction work in The Cloisters commencing Monday 15 October until February 2019 and The Cloisters car park will be closed with the Cloisters area fenced off.
Pedestrian access to the theatre will be via On Dit Lane, (the laneway between the northern side of the theatre and the Lady Symon Building). Most direct route will be to enter from Gate 10 off Victoria Drive, walk straight ahead so the Lady Symon Building is on your left then turn left into On Dit Lane.
TICKETS ARE AVAILABLE FOR PURCHASE ON THE DOOR
ONCE TRYBOOKING CLOSES (4pm weekday and 2pm weekend performances)
PICNICS FOR PERFORMANCES 23, 24 & 25 NOVEMBER NEED TO PURCHASED
BY 1PM FRI 23 LATEST.
University of Adelaide Theatre Guild Inc.
proudly presents
an outdoor production of
AS YOU LIKE IT
by William Shakespeare
Directed by Megan Dansie
"All the world's a stage …"
… and for their 80th Anniversary Shakespeare production, the Theatre Guild is making the outdoors their stage, in Pfitzner Court.
Rosalind's father, Duke Senior, has been deposed from his corporate empire by his scheming brother, Frederick. Orlando's brother, Oliver, wants him killed. The Duke and his followers, including the melancholy Jaques, find refuge in The Forest of Arden. Rosalind is fleeing her usurping uncle with her cousin Celia and their jester Touchstone and Orlando is escaping his murderous brother together with his faithful servant Adam.
Once in the forest, they meet a carnival of characters. Will they find themselves, their families and true love? Of course!
Come and join us for a picnic in the grounds of the University of Adelaide and enjoy one of Shakespeare's most loved comedies.
Cast: AJ Bartley, Matilda Butler, Jean Collins, Matthew Chapman, Geoff Dawes, Christina Devetzidis, Tim Edhouse, Guy Henderson, Rebecca Kemp, Claire Langsford, Philip Lineton, Esther Michelsen, Riordan Miller-Frost and Dylan O'Donnell.
Saturday 17 November 2018, 7pm Opening Night
Sunday 18 November 2018, 4pm Matinee
Wednesday to Saturday 21-24 November 2018, 7pm
Sunday 25 November 2018, 4pm Matinee
Pfitzner Court, adj. Madley building (entry via Gate 14 off Kintore Ave), University of Adelaide
Tickets: $22 Full / $18 Concession
Group Bookings: 10+ at Concession rate
NO REFUNDS OR EXCHANGES AVAILABLE
Please note there is no formal seating so please
bring your own blankets or low folding chairs.
Picnics for performances 23, 24 & 25 November are available for purchase online up to 1pm on Friday 23 November.
The show lasts for approximately 2 hours and 15 minutes, including interval.
Please allow extra time for parking when there is an event at the Adelaide Oval.
PFITZNER COURT IS THE LAWNED AREA SURROUNDED BY THE HARTLEY, MADLEY AND SCHULZ BUILDINGS.
Further information on the Theatre Guild: www.adelaide.edu.au/theatreguild
THERE IS NO NEED TO PRINT YOUR TICKETS BUT PLEASE PRESENT YOURSELF TO THE BOX OFFICE SO WE KNOW YOU HAVE ARRIVED.
Get directions