'Gastronauts' Book Launch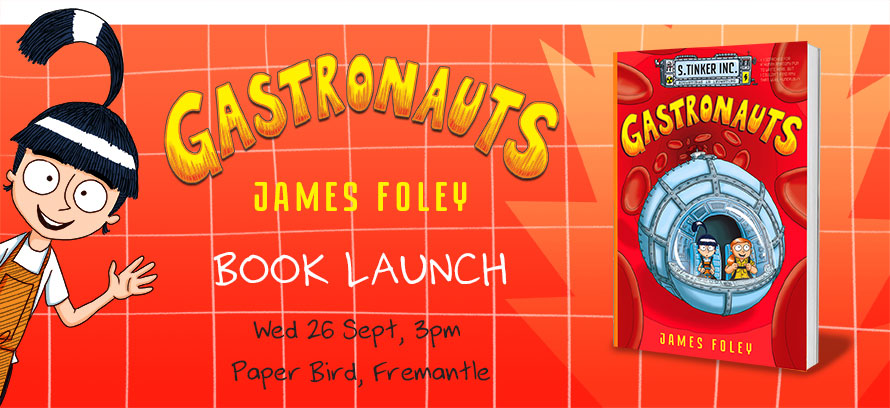 James Foley is launching the latest book in his 'S.Tinker Inc.' graphic novel series - it's called 'Gastronauts'!

Sally Tinker – the world's foremost inventor under the age of twelve – has developed her greatest invention yet. But when Sally's baby brother Joe swallows it with disastrous (and gaseous) consequences, Sally and her friend Charli must shrink themselves, venture into the very bowels of Joe, and shut down the invention before it's too late. What could possibly go wrong?
The whole family is welcome. Gastronauts is aimed at 7-10yo (and parents with childish senses of humour).
Location
Paper Bird Children's Books and Arts
42 Henry St, Fremantle WA 6160