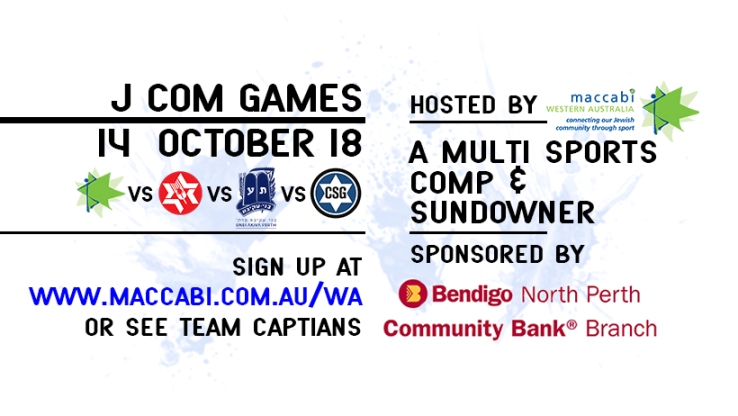 A fun and competitive day of sports for our J-Com over 18's
Join a team from CSG, Habo, Bnei or be in a Maccabi team playing

ultimate frisbee, mixed netball, mixed futsal and dodgeball.
Games from 2.30pm - 5.30pm at Maccabi grounds
Sundowner After Party from 7.00pm in GB Hall
Just attending the After Party - $15.00 includes drink and food
All the Team members are free to attend After Party!!
Book and join a team- you will be contacted by your Team Captain after booking