Boy Out of The Country By Felix Nobis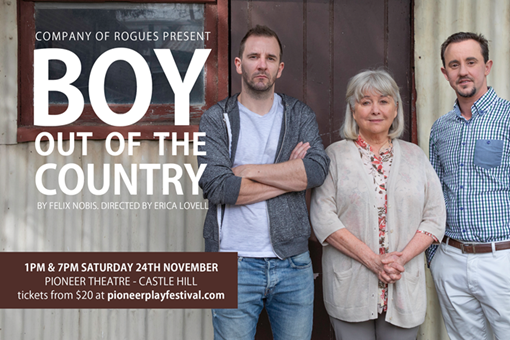 Sydney Premier

There's more to land than real estate. There's more to family than DNA.

A family property, worthless for generations, is suddenly zoned as part of a regional housing estate to accommodate an ever increasing urban sprawl. At this moment of shifting economies and loyalties, Hunter returns from a seven year absence. Finding his boyhood house boarded up and his mother in a retirement home, Hunter goes in search of answers. And he starts with his brother Gordon.
Location
Pioneer Theatre
Corner of Pennant and Castle Streets, (under Library), Castle Hill NSW 2154