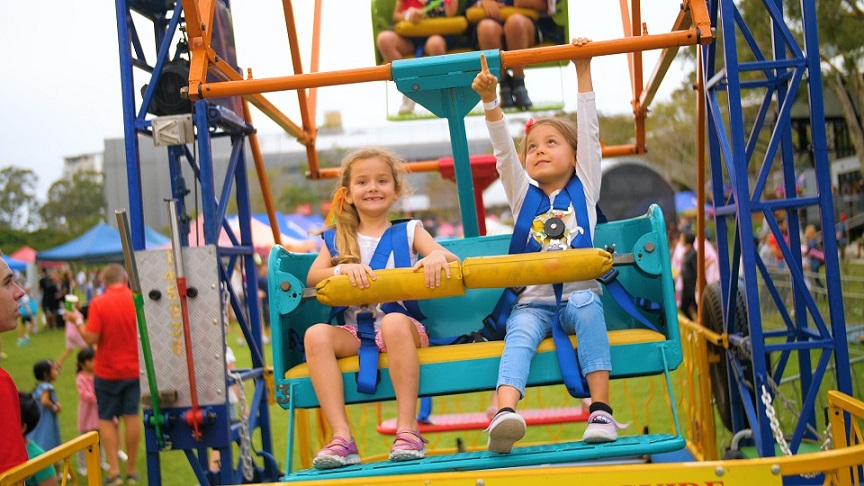 St Hilda's School Fete
Saturday, 13 October 2018
Fete: 12 Noon to 7.00pm
Fete Rides: 1.00pm-6.00pm
St Hilda's School Fete Ride Armbands
Cost: $35.00 pre-purchased prior to 12 October 2018
Experience and scream your way through 12 amazing rides ALL DAY including Hurricane, Sizzler, Dodgems, Pony Rides, Animal Farm, Rock Wall Climbing and more
.... BOOK NOW!
Armbands to be collected Fete Day on Saturday, 13 October from 12 Noon - 2.00pm outside Cent Auction. After 2.00pm Armband will be available for collection from Carnival Land Booth. Carnival Land Booth will be selling armbands on the day for $40.00.
St Hilda's School Cent Auction Tickets
Get your tickets for our spectacular Cent Auction. Some of our prizes so far include Medland Orthodontic Braces value $11,000, Louis Vuitton Handbag $2000, Marriott family Escape $3000, Gold Coast Dental and Denture Centre $4000 worth of dental work!
1 x sheet $5
5 x sheets $20
15 x sheets $50
40 x sheets $100
Tickets available to collect from the Cent Auction located at The Bev Philben Room Fete day 13/10 or Friday 12/10 10.00am -4.00pm
Contact Details:
Mrs Simone Crowther
events@sthildas.qld.edu.au
07 55 777 261