Halloween at the Old Melbourne Gaol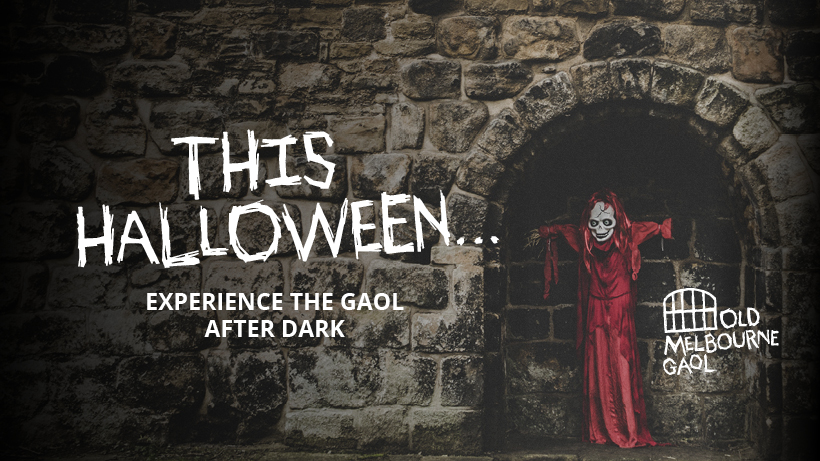 Please note, Halloween at Old Melbourne Gaol is self-guided event. Visitors are welcome to arrive anytime between 5.30pm and 11pm.
Ever wondered what goes on after dark inside the stone walls once home to Melbourne's most notorious criminals?
This Halloween, you're invited to explore the Old Melbourne Gaol in a rare and different light.
From 5.30pm, wander the quiet cells and hallways, hear bone-strumming tales of unexplained sights from our roaming Ghost Tour Guides and listen carefully for the creaking of the Hangman's rope.
Don't miss the opportunity to take a spooky 'cellfie' or monstrous mugshot like no other.
Tickets are also available to purchase at Old Melbourne Gaol
Halloween treats will be available and costumes welcome.
Old Melbourne Gaol
377 Russell Street, Melbourne Victoria 3000