Sacred Sexuality is a ground-breaking pathway to transform current paradigms of sexuality, relationships and pleasure, from suppression to liberation. Sexuality, more than any other energy, carries the power for healing and awakening. It is the energy that creates life!
Now more than EVER we need to tap into sexual energy with an intention that goes beyond conception and orgasm, into a deep exploration and acceptance of Self.
Would you like to learn how to:
live in your body, fully alive, sensual and open to experiencing all the pleasures that are available to you as a woman?
create deeper intimacy in the bedroom where sex is sacred, sensual, connected, pleasurable and magically alive?
love yourself and your body so that you feel comfortable in your own skin and can ask for what you want and say "No" to what you do not want?
get out of your mind and surrender fully so that orgasmic energy rolls through your entire body instead of just being localised in the genitals
entice a man's desire and initiate him into deeper loving presence when he touches you and makes love to you?
make your INNER relationship with Self more intimate, meaningful, and enlivening so that your OUTER relationships reflect this inner state?
create sacred space that enchants a man into your heart and into a special experience of loving, authentic, playful connection?
If you answered yes to any of these questions, then you are ready for our next upcoming 8 Week Tantric Women's Course: Sacred Sexuality. Each week you will be guided through Tantric teachings, tools and embodiment exercises by renowned Tantra teacher Chantelle Raven, of the Eliyah Tantra school, with over 20 years' experience in the area of psychology, philosophy, shamanism and Tantra. It's time to claim your power as a sexual woman and embody ecstatic union!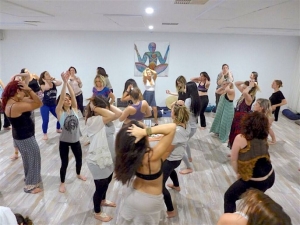 WHO IS SACRED SEXUALITY FOR?
Women who are:
on a dedicated path of self-discovery
open to exploring the hidden depths of their sexuality
ready to shed any remaining fear, guilt or shame around Sexuality
ready to fully own and harness their life-force power
single, or in a hetero/same-sex relationship
________________________________________________
COURSE BREAKDOWN:
Week 1: FREEDOM FROM FEAR, GUILT AND SHAME
Sexuality, more than any other energy, carries the power for healing and awakening. It is the energy that creates life! And yet, society mostly teaches that it is purely a desire-based energy, which is shameful and needs to be kept hidden. This fear, guilt and shame associated with sexuality stops us from tapping into its full potential.
Sexuality is not just something to be felt in the bedroom, it is a pulse that enlivens everything we do and everyone we connect with. Are you ready to embrace it?
Ceremony: Connect with your sexual power and cut the ties that bind you to a) a suppressed model of sexuality that inhibits your femininity and b) an overly exaggerated model of sexuality that basically teaches you not to respect yourself.
Week 2: SEXUALITY BEGINS WITH YOU
Re-write your script about how you see yourself and how you view sexuality, so that you can radiate a new confidence, sensual aliveness and feminine playfulness. How we feel about ourselves and our bodies makes a big difference to our sex life. If we can feel relaxed in our bodies and learn how to practise true intimacy with ourselves, then it is much easier to give and receive pleasure and love.
Ceremony: Self-activation and connection to the rapture and beauty of your body of your own inner sacred feminine.
Week 3: THE HEALING POWER OF YOUR HEART
The power of women's sexuality is not only in her genitals, it is also in her heart. When we can channel energy from our hearts as we make love to a man and when we can love a man with our yoni (sacred word for vagina), we invite him to fully merge with us into sacred union. We also help him to last longer and practice ejaculatory choice.
Ceremony: Be guided on how to immerse yourself completely in the moment and sublimate your own sexual energy and your beloved's.
Week 4: WOMB HEALING
At the centre of a woman's sexuality is her womb centre. This is where we feel our emotions and our power to create and birth. By learning how to tune into and honour our womb, we will be able to enter into deeper intimacy with ourselves and others, initiating a journey into complete acceptance that emotional fluidity is key to sexual fulfilment and orgasmic ecstasy.
Ceremony: Connecting and listening to your womb so that you can feel more freedom in your authentic expression and no longer hold back whatever you are feeling inside.
Week 5: ENTICING DESIRE
Our primal natures as men and women are often unconscious and not fully understood. Somewhere, we know that winning a man's love often means invoking "the chase" and enticing their desire by being an "independent woman". Yet this often leads to game playing. This week you will learn how to entice a man's desire, whilst still creating safety for yourself and maintaining authenticity.
Ceremony: Embodying the art of Sacred Sexiness and Feminine Mystery, from the way you walk and eat, to the way you dress and carry yourself.
Week 6: THE GIFT OF SURRENDER
To initiate a man into the beloved energy, your heart needs to be so open, that the only way he can open you sexually is to connect with your heart. By doing so, you will transform him from an ordinary lover who only knows vanilla foreplay, into one that is completely present with you and sees you, because you are open, receptive and surrendered in your own heart.
Ceremony: Reclaiming openness as your natural state of being and as an essential ingredient to Tantric sex will help you learn one of the most valuable lessons; Loving Is Receiving. Sounding is Revealing.
Week 7: SELF RESPECT AND HEALTHY BOUNDARIES
What would it be like to know the type of man we want to welcome into our sacred temple? With this knowing, the respect we have for ourselves and our ability to set boundaries frees not only ourselves but also the man we are with to feel fully safe to let go into wild, erotic, loving connection. The natural flow of sexual energy for a man is very primal and for us to invite this wildness in, whilst still respecting ourselves, we need to know what our fears, desires and boundaries are. In other words, we need to deeply know ourselves.
Ceremony: Connective Puja where we explore our fears, desires and boundaries together as sisters.
Week 8: SECRET WOMENS BUSINESS
We initiate a boy into a man when we worship him, support him and help him to harmonise his body, mind, emotions and soul through our love and devotion. Tantric massage, when practiced correctly, is profoundly healing, spiritual and erotic. It can give us an experience of our essential nature and can be just as beautiful for the giver as it is for the receiver. This is an ancient healing tool that is deeply transformative for yourself and a partner.
Ceremony: Live demo of Tantric Massage with an invitation to practice on each other afterwards. This will not include genital touch; however, you will receive a demo of lingam (Sanskrit word for penis) massage on a prop.
~ TANTRA ~
Tantra is living a life less ordinary.
Tantra is the liberation and celebration of the animal, sexuality and emotional body through embodied living.
It allows us to be who we are.
To walk authentically in the world.
The territory is unbound.
Tantra is new possibilities.
________________________________________________
ADDITIONAL BENEFITS INCLUDE:
1) Sacred Sexuality MANUAL: each week's teachings are powerfully detailed, and together with practices and homework, will take the course content from an intellectual understanding to an embodied, life-changing experience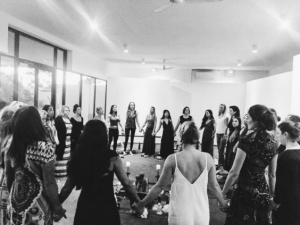 2) FREE attendance to 4 additional workshops by Tantra-trained leaders, who are embodied, sexual, powerful beings:
Rosalia Mostafa: Feeling Comfortable with Sexuality
Georgia Rose: Loving, Conscious, Present Touch
Tara & Antosh Sokol: Becoming a Tantric Couple
Chelsea Marie Beggs: Traditional Tantra in a Nutshell
3) ACCESS to the closed Facebook group: 'Living Tantra Support'. Join a safe and sacred community of like-minded women who have attended Chantelle's women's courses. Ask questions, share experiences and make new friendships
4) Individual SUPPORT when needed by our highly trained support team, to guide you through any challenges along the 8-week journey
________________________________________________
COURSE DETAILS:
INVESTMENT
Full price: $990
Early bird: $850 (until Jan 13th)
Attend With a Friend Discount (payment in full): $820 each!
Deposit for single ticket*: $300
Single Mother's & Under 21 yrs age: $690
Payment Plans available. Conditions as follows:
* Deposit to secure spot: non-refundable, remaining due by 16th Jan
* Enquire at info@eliyah.com.au
WHEN
8 Consecutive Wednesday evenings: Wed 30th January – Wed 20th March
Can't make all weeks? For any evenings you can't make, the Sacred Sexuality Manual outlines, in detail, the key teachings, exercises and homework for each week so that you can stay up-to-date. There is also a dedicated support team to help answer any questions that you have throughout the course. The free workshops every weekend of the course also enable you to go deeper into the course teachings.
TIME
Each week: 6:30pm - 9:30pm
Arrival time from 6:00pm
VENUE
Mind, Body Heart Yoga Studio
81 Nanson St, Wembley, PERTH,
Western Australia
TICKETS
Via Trybooking: https://www.trybooking.com/YXAE
* Please note: The last Sacred Sexuality Course was a sold-out event, so secure your spot early to avoid disappointment.
CONTACT
For any questions, please contact:
Tara Meegan (Eliyah Event Manager)
Email: livingtantraevents@gmail.com
________________________________________________
YOUR FACILITATOR:
Chantelle Raven has been facilitating workshops and retreats in the field of spirituality and Tantra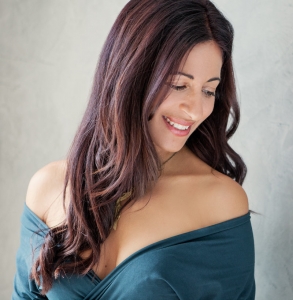 for almost 20 years. Inspired by Tantra, Psychology, Philosophy and Shamanism, she is an accomplished Teacher and Practitioner whose teaching style is pragmatic, comprehensive, down-to-earth, and always has an element of fun as well as intensity.
Chantelle grew up with meditation and personal development in her home. She was facilitating motivational workshops in her 20's as a successful CEO, and then after having her first child, moved into women's work, writing her first of many books. When Chantelle experienced a massive personal health crisis (cervical cancer) she then placed all her time and commitment into the alternative healing arts where she uncovered her heart's vocation in Tantra. Fast forward a decade and Chantelle has established the Eliyah Tantra School and has taught countless classes, workshops and retreats all over the world.
Chantelle's energy, knowledge and passion will inspire you to change the way you look at life, love, sex, spirituality and the emotional body in ways that will remind you who you really are.
For more information on Chantelle and her school visit: www.eliyah.com.au
TERMS AND CONDITIONS
Deposit ($300) is non-refundable
Cancellations: Strictly no refunds. You may transfer your spot to someone else, but this is your responsibility to organise
Payment Plans: Offered on a trust basis. You agree to pay the full course amount by January 16th. If you wish to transfer your spot and money is still owing, you must personally complete the outstanding amount owing.
The Course Outline, as described above, may differ depending on what the group needs as Chantelle values intuition above all modalities.