The Makers & Shakers Conference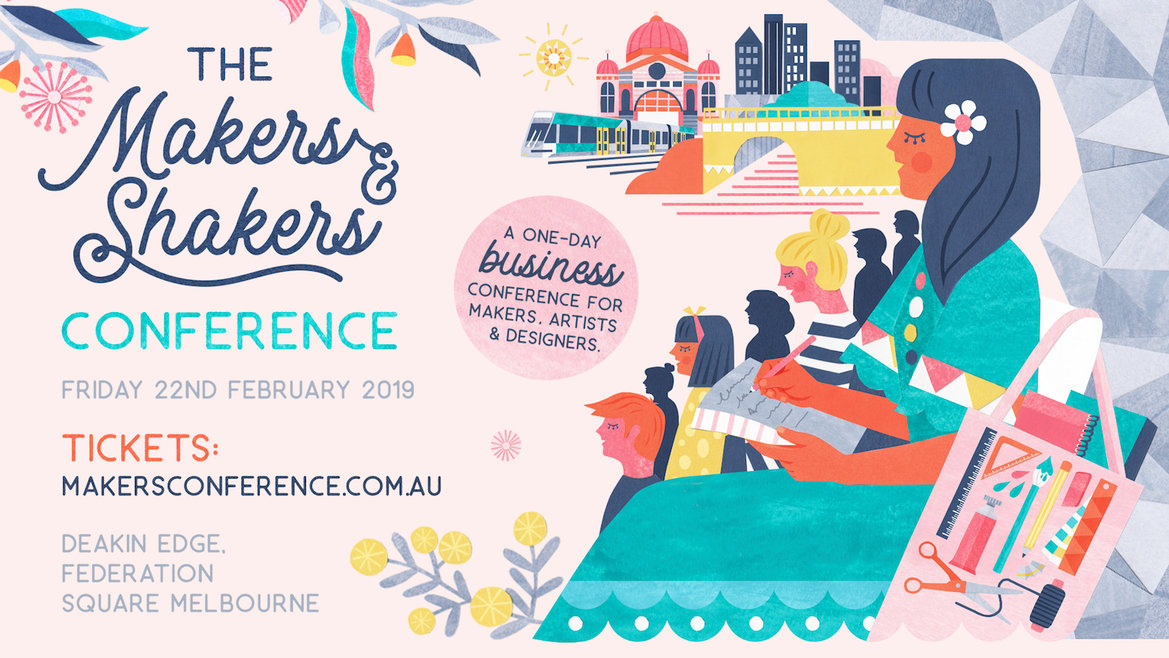 The Makers & Shakers Conference, is a one-day business event for makers, artists, designers, crafters and small-scale manufacturers, that will explore issues such as: how creatives can achieve a better work-life balance, the secrets to winning at social media, how to create authenticity, what to do if your original work is ripped off, and how 'super-makers' have built and scaled successful and sustainable creative businesses.

Whilst there are plenty of business conferences around, very few tailor their content toward the creatives behind indie artisan maker businesses. At a time when the public are increasingly wanting to know that the things they buy aren't having a negative impact on the world, it's the right time for the maker community to come together and discuss how to best prepare for the future of the handmade economy.

Held at the iconic Deakin Edge, Federation Square on 22 February 2019, the event boasts a stellar lineup of talent that will drive a very special day of discussion. The keynote address will be given by Marcus Westbury (creator of ABC TVs 'Bespoke', founder of the pioneering social enterprise Renew Australia and currently the founding CEO of the Collingwood Arts Precinct). Along with a slew of pioneering 'supermakers' (such as Tiff Manuell, Emily Green, Laura Blythman, Maryanne Moodie) other notable participants are Professor Susan Luckman (leading thinker on the the handmade economy); Kate Berry (creative director and founder of Lunch Lady Magazine); Kylie Lewis (former head of digital for kikki.K, business and wellness coach, and social media guru); and Madeleine Dore (writer and founder of blog Extraordinary Routines).
Included in the conference ticket is tasty food and drink throughout the day, including barista-made specialty coffee.
For more information vist: makersconference.com.au
The conference is happening on:
Friday 22 February 2019
Registration opens from 8am
Sessions: 9:00am-4:00pm
Location
Deakin Edge
Federation Square ,
Contact Details