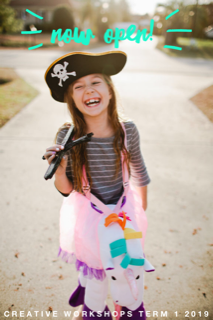 Lindfield East Public School
Creative Workshops
Bookings Open Wednesday 30 January 2019, 8.00pm
Term 1 | Monday 4 February - Friday 12 April 2019
Creative Workshops is a LEPS P&C Initative
Enrolment Conditions
Refunds: Please choose carefully as fees are non -refundable. Some considerations may be given under exceptional circumstances at the absolute discretion of Creative Workshops.
Confirmation: Enrolment is not confirmed until payment is made in full, at which time a receipt is emailed to you.
Eligibility: Children attending Creative Workshops must be over the age of 5 years and have started school. Kindgeraten children are discouraged from participating in Creative Workshops until Term 3.
Privacy: If needed your contact details will be passed on to tutors for correspondence.
BASC Transfers: Creative Workshops and BASC are not responsible for taking children to and from BASC before or after Creative Workshops classes. Parents need to make thier own arrangements with another parent, apppointed carer or the tutor.
E-newsletter: By enrolling in a workshop, you are subscribed to receive our e-newsletter. You can unsubscribe from this at any point.
Cancelled workshops: Workshops require a minimum number of enrolments to proceed. You will receive a full refund and be contacted if a workshops is cancelled.
Responsibility of children: There is no responsibility taken for children before or after the workshops. Children must be collected promptly at the conclusion of the workshops. Late fees apply. The first fifteen minutes is free of charge and then there is a flat rate of $25 applied.
Sign in / sign out protocol: All children must be signed in and out of workshops by parents or an appointed carer.
If you have any queries please check www.lepspandc.asn.au or contact Kate Jegat (Creative Workshops Manager) lepscreativeworkshops@gmail.com. Kate is contactable on 0406 657 766 between 3.00pm and 5.30pm during term time.