RWA OWL: Playing at being God: effective & fun worldbuilding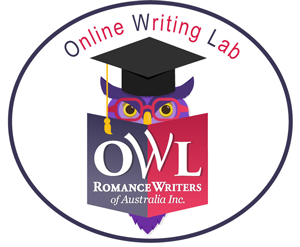 Worldbuilding is an important element of any story and, when done well, can become a character in its own right. But how do you make sure that you're an effective 'God'? How can you ensure that your world, whether it's real, alternative or imaginary, makes sense and is a good foundation for your characters and plot? And how much is enough? This course will give participants strategies, information and checklists to help you get this right.
The course will run for four weeks.
Lessons will be disseminated once a week in downloadable PDF format.
Feedback and evaluation will be provided to participants at the end of each week through communication through the Moodle platform.
It's expected that participants will have to commit an hour each week as a minimum in order to go through the material, however, this could be more depending on the level of participation chosen by each participant.
Presenter's Bio:
A writer of copious amounts of words – just because if they didn't come out, she's sure they'd make her head explode – Sue-Ellen is an international author with three published stories: Aquila, When Henry Met Gina and Streamer, with her children's picture book, The Jacket, to be released in 2019. From being an avid reader and writer as a child to studying literature at university, she's always loved the written word and where it can transport her.
In her 'other' life, Sue-Ellen is a social worker and lives in Central Queensland with her ever-patient family and a menagerie of animals, including snakes, turtles, lizards, dogs and fish. She's an eternal optimist who enjoys making things difficult for her protagonists but loves a happy ending.
Course Dates: 4th to 31st March 2019
Cost: RWA-Member – $55.00 Non RWA-Member – $88.00
* Please note, there is a $0.30 Trybooking fee at checkout.
Venue: Online - RWA Moodle Platform
(Course attendees will be notified of access/login details via email from the OWL Registrar a few days prior to the start date of the course)




RWA OWL Courses
PO Box Q740




Queen Victoria Building




NSW 1230
Contact Details:




Tania Lee




OWL Registrar




owlsregistrar@romanceaustralia.com
SaveSave