Centenary Dinner NSW Churches Football 1919 - 2019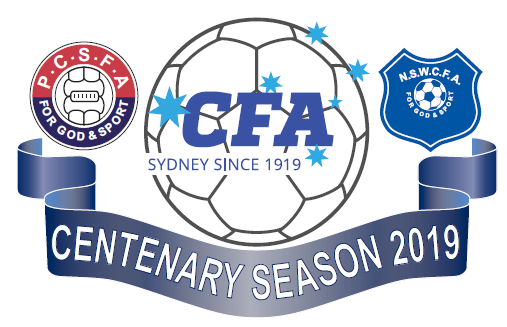 The Churches Football Association, Sydney (formerly NSWPCSFA and NSWCFA) is celebrating our centenary in 2019 and invite all former players, officials, supporters and friends to enjoy a celebration dinner.
Tickets can be purchased here.
Please share this information widely!
We would also greatfully receive any memorabilia or photos that you may like to contribute or loan. Please contact Kim Sydenham or Greg Wark if you would like to contribute anything.
Location
Club Marconi
Colosseo Room, 121 Prairie Vale Rd, Bossley Park NSW 2176
Cost: $65.00 pp ( including gst) Drinks not included
Contact Details