To understand and enrich your intimate relationships, join world renowned Tantra Teacher - Chantelle Raven for a weekend dedicated to Awakening your Relationships! Over 2 days Chantelle will weave her extensive knowledge of Tantric teachings and practices that she's refined throughout decades of experience in running spiritual workshops, retreats and couples' sessions, as well as her own spiritual practice.
Join us and grow your relationships beyond gender roles, dependency and romantic robotics, to experience a true friendship with your beloved that is spiritually erotic, honest, sexually deep and passionately committed to love.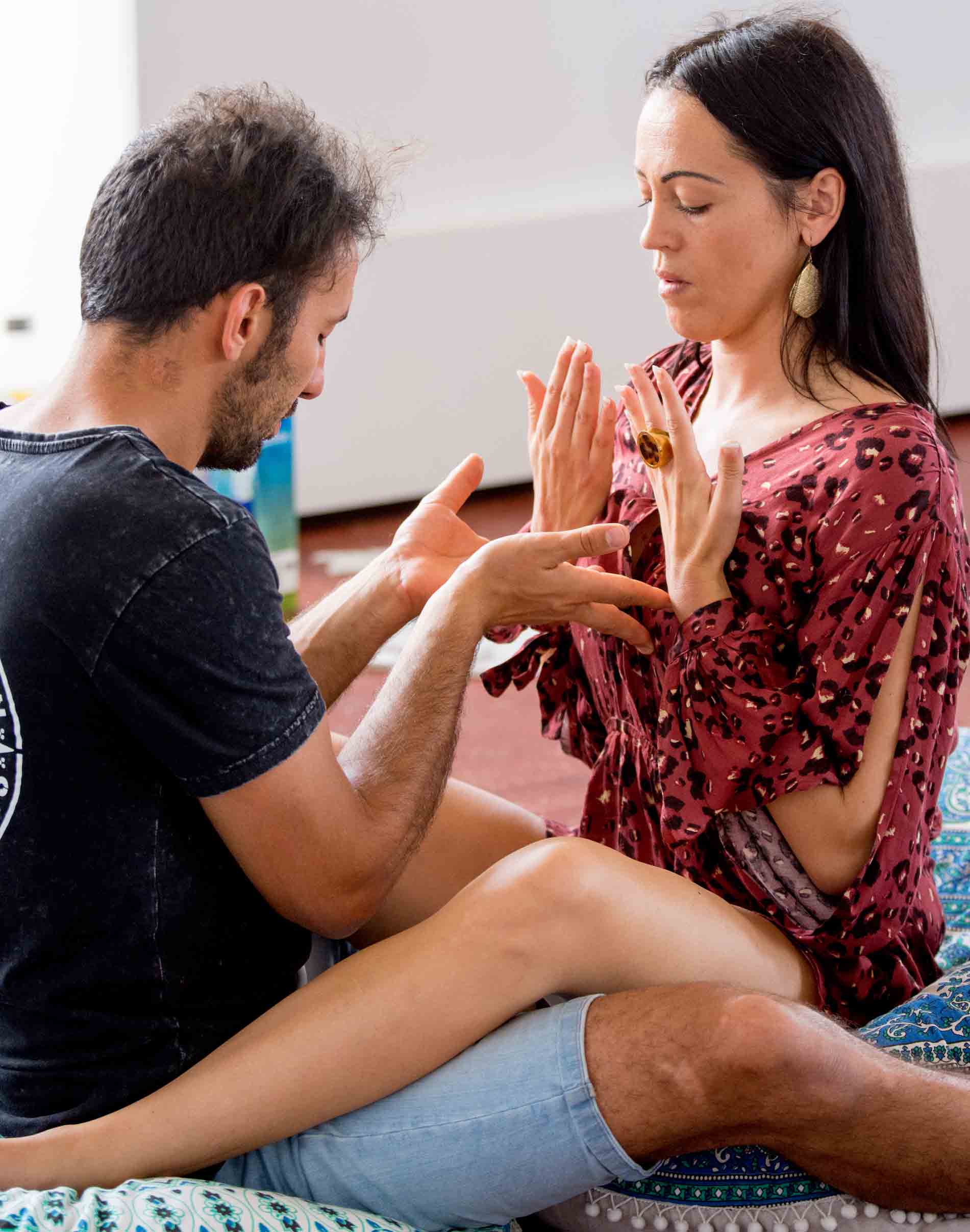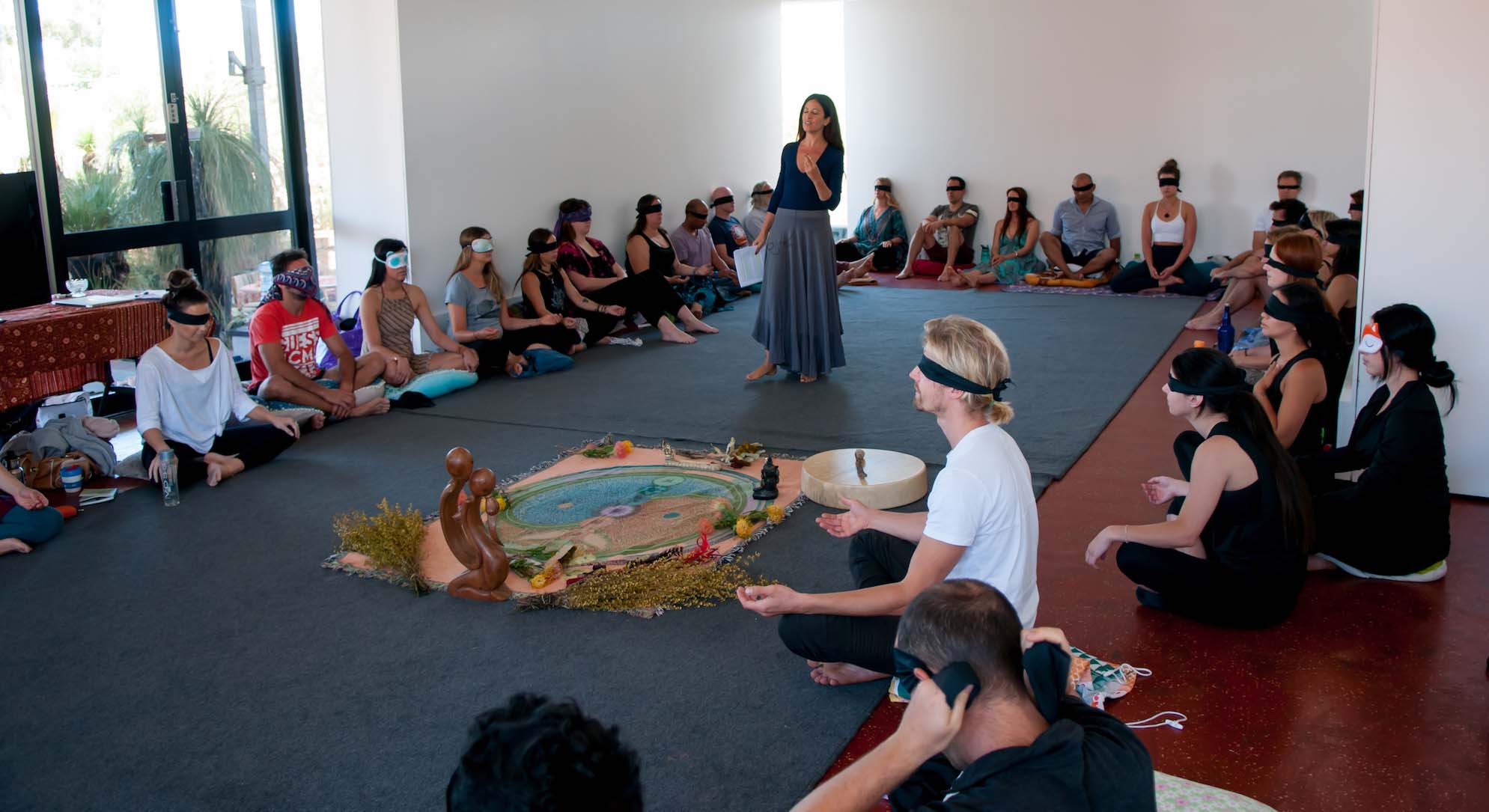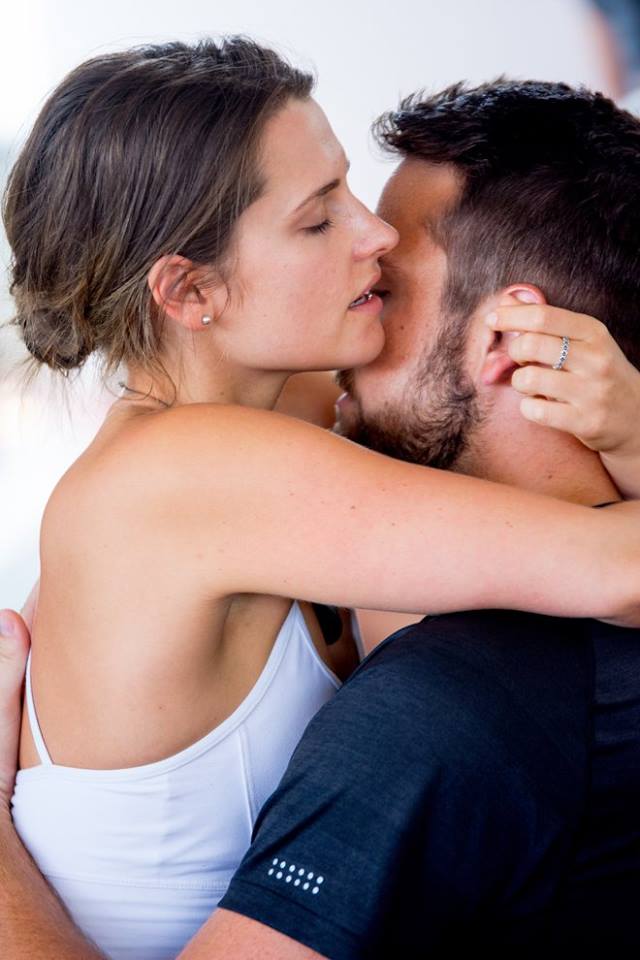 ________________________________________________
WHO THIS WORKSHOP IS FOR:
If you are in a relationship that has room for growth, or you are wanting to attract a partnership that is deep, passionate and meaningful, then join us! It doesn't matter your age or past relationship experience, whether you're in a hetero- or homosexual relationship. As long as you are ready to open your heart to new possibilities, this workshop offers an experience to enter a beautiful, loving, blissful, intimate relationship with yourself and a beloved.
________________________________________________
WORKSHOP BREAKDOWN:
SATURDAY:

FRIENDSHIP – GIVING & RECEIVING LOVE FULLY

There is too much talking in relationship and not enough self-responsibility, contemplation and heart centred authenticity. The key to being "Friends" as well as partners is to say more, with less words and embrace a state of gratitude and joy together.
THE INVISIBLE PARTNERS: We often project our invisible Self (masculine if you are a woman, feminine if you are a man) onto our partners. Learn how to take off the projections and integrate your shadow masculine and feminine aspects so that they no longer create such repetitive, destructive conflict
DEEP INTIMACY OF THE HEART: Do not allow fear driven emotional disconnection or neediness to control your relationship. Learn the power of listening and reflecting rather than reacting and deflecting when a charge comes up in relationship, so that the cycle of blaming, shaming and taming can end once and for all
CREATE HEALTHY BOUNDARIES: Teach others how to treat you by clearly expressing your needs and what is and isn't acceptable for you. Part of this, is no longer care – taking your partners feelings and releasing the fear of losing love
EMBRACING JOY AND GRATITUDE: We can have happier and more joy-filled relationships if we focus on what's right about them rather than what's wrong. Learn how to use the practice of gratitude to stay in touch with why we fell in love in the first place, to not become complacent and continually deepen the love, no matter how long you are together
SUNDAY: FIRE – SPIRITUAL EROTICISM
Sexual energy is creative, life-force energy that births the new and dissolves the old. Are you ready to embrace its magic and power?
Learn how to ACTIVATE ORGASMIC ENERGY throughout your entire body. There is so much more to our sexual energy than chasing the genital explosive orgasm that actually takes us out of the present, connected pleasure that is available to us. Freeing yourself from the expectation and limitations of the mind
Understand sexual energy as a HEALING MODALITY: When we engage with ourselves or with another sexually, our breath deepens, our body moves, we begin to sound. All of the stresses of the mind are released as we enter the presence of our body. Experience the pleasure and deep transformation by connecting with another through physical, heart and soul level intimacy
Experience what it is to EXPRESS your emotional body, rather than supress it, with attunement, vulnerability and the discipline to take space so you can be in your full pleasure and presence
Transform blocks and fears around connection and intimacy and understand what it means to truly engage in the ritual of TANTRIC UNION
________________________________________________
WORKSHOP DETAILS:
INVESTMENT
Weekend Single: $399
Weekend Single (Early-bird, until Sunday 3rd March): $320
Weekend Couple/Bring a Friend Discount: $640
Strictly limited numbers
WHEN
Saturday 30th and Sunday 31st of March, 2019
TIME
10am – 4pm each day
VENUE
Second Story Studios, 222 Johnston Street, Collingwood,
Victoria
CONTACT
For any questions, please contact:
Tara Meegan (Eliyah Event Manager)
Email: info@eliyah.com.au
________________________________________________
YOUR FACILITATORS:
CHANTELLE RAVEN
Chantelle Raven has been facilitating workshops and retreats in the field of spirituality and Tantra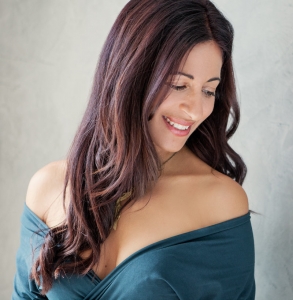 for almost 20 years. Inspired by Tantra, Psychology, Philosophy and Shamanism, she is an accomplished Teacher and Practitioner whose teaching style is pragmatic, comprehensive, down-to-earth, and always has an element of fun as well as intensity.
Chantelle grew up with meditation and personal development in her home. She was facilitating motivational workshops in her 20's as a successful CEO, and then after having her first child, moved into women's work, writing her first of many books. When Chantelle experienced a massive personal health crisis (cervical cancer) she then placed all her time and commitment into the alternative healing arts where she uncovered her heart's vocation in Tantra. Fast forward a decade and Chantelle has established the Eliyah Tantra School and has taught countless classes, workshops and retreats all over the world.
Chantelle's energy, knowledge and passion will inspire you to change the way you look at life, love, sex, spirituality and the emotional body in ways that will remind you who you really are.
For more information on Chantelle and her school visit: www.eliyah.com.au
AARON KLEINERMAN
Aaron is a Transformational Sex and Relationship Coach & Facilitator.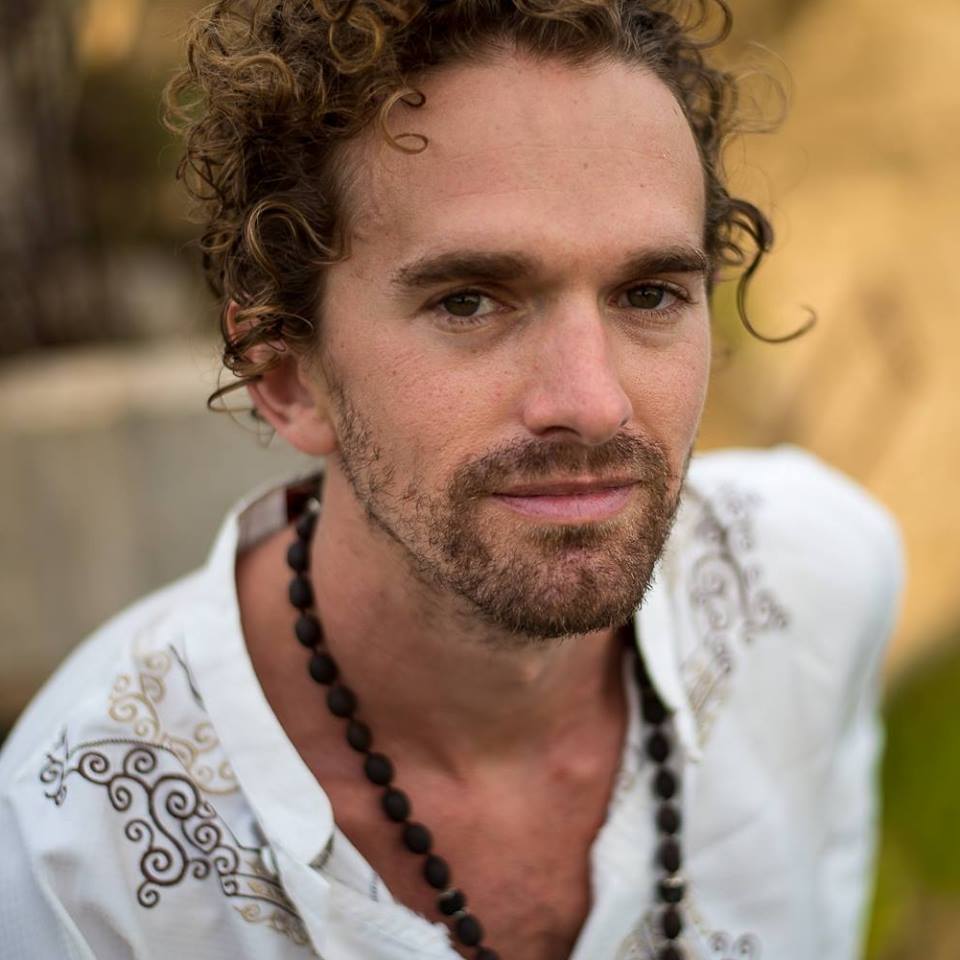 He came from a childhood of complete chaos, dysfunction and at a young age completely lost faith in humanity. After attending the prestigious US Merchant Marine Academy, he found a great job, travelled the world and made tons of money, but realized he wanted more. His soul journey brought him close to death numerous times on both the high seas and his travels to remotes places across the globe.

Through these experiences he realized that life is not about personal achievements and egotistic desires, but rather about deep soul remembrance and fulfilling one's dharma. He has learned from the great masters in the field of sexuality and transformation, including earning a master's degree in spiritual psychology. Now he helps his clients remember who they truly are in order to awaken their inner erotic wisdom.

Aaron went from being a licensed captain navigating ships to a sexual behaviour and movement specialist navigating souls. His workshops, retreats, sessions and speeches help humans integrate body movement, psychology, sexuality and spirituality. He speaks and shares honestly and transparently so that others can unlock the real reason for their human existence. Aaron is now fulfilling his own dharma and has dedicated his life to helping humanity wake up and remember their soul's unique gift.
For more information on Aaron visit www.AaronKleinerman.com
________________________________________________
FAQS:
—WHAT IS TANTRA?
Many people believe Tantra is just about sex and getting naked. It's not.
A doctrine originating in India, Tantra means "to stretch" ('Tan') "the instrument of yourself" ('Tra'). It is "the way of expanding ourselves".
Tantra includes sexuality, but it's really about how to live an amazing life, how to have healthy relationships and process your emotions in a way that really serves you. It's about being your authentic self, and living a vibrant life.
— HOW 'HANDS-ON' IS THIS WORKSHOP? AND DOES IT INCLUDE NUDITY?
The workshop will involve practical and physical solo and group work. There are no exercises involving nudity, and all exercises can be experienced with or without touch, depending on your boundaries, fears and desires.
Every step of the way you will be guided to honour yourself and your partner in whatever practices we are doing. Remember, you're in your personal sovereignty 100% of the time. You go at your pace and do only what YOU want to do.
— IS IT FOR SINGLE PEOPLE AND PEOPLE WITH PARTNERS?
It's suitable for everyone. For people with partners, this workshop can transform your relationship. For people not in relationship, this workshop can give you the foundation you need to attract a healthy, passionate and harmonious relationship.
— WILL MY PARTNER BE REQUIRED TO BE INTIMATE WITH ANOTHER PERSON DURING THE WORKSHOP?
No, it's important that we respect ourselves, our partners and the other participants in the workshop. It's vital that boundaries and agreements are kept and not violated. We fully support behaviours with integrity and respect.
— DO I HAVE TO HAVE A PARTNER AND MUST I BRING THEM?
No and no (unless they want to come!)
— ARE YOUR WORKSHOPS SUITABLE FOR GAY OR LESBIAN SINGLES/COUPLES?
Yes. Tantra is about working with the masculine and feminine aspects within each of us, which is in a broader context, more than just our male or female selves.
— WHAT FOLLOW UP SUPPORT CAN I EXPECT AFTER THE WORKSHOP?
Because Tantra works at very deep levels we encourage participants to keep in touch after a workshop. We are readily available by email (livingtantraevents@gmail.com), and respond quickly to Facebook messages on the Eliyah Facebook page.
For additional support, more formal one-on-one sessions can be booked through the Eliyah website: https://www.eliyah.com.au/sessions/
The Eliyah website also provides many Blogs on topics that will be covered during the workshop and more.
TERMS AND CONDITIONS
Cancellations: Strictly no refunds. You may transfer your spot to someone else, but this is your responsibility to organise
The Workshop Outline, as described above, may differ depending on what the group needs as Chantelle values intuition above all modalities.