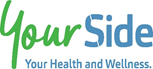 Engaging Customer Groups in Wellness & Reablement Approaches
DATE: Wednesday 20th February 2019
TIME: 8.45am-3:30pm
VENUE: Balgowlah RSL Memorial Club - 38 Ethel St, Seaforth
Synopsis
This workshop explores issues in explaining, selling and engaging consumers in wellness and short-term reablement support strategies. It examines common barriers to consumer understanding of and engagement in the approach and identifies a range of practical strategies that service providers can implement to effectively address the barriers for different consumer groups including people from CALD backgrounds, carers, family members, etc
Course Objectives
By the end of the training program participants will:
Have a comprehensive understanding of both wellness and short-term reablement

Have a range of ways and examples to clearly explain the concepts of wellness and reablement to different consumer groups

Be able to develop or adapt written and visual materials outlining and promoting wellness and reablement

Have a range of practical strategies to effectively address and counteract barriers to involvement in wellness and reablement practice raised by consumers and their families
Target Audience: Coordinators, managers, case managers and marketing staff working in CHSP and HCP
Presenter: Glen Sorensen founded his company, Age Communications, in 1988. Since then he has worked as a facilitator, trainer, researcher, writer and resource developer with all tiers of government, industry peak bodies, non-government and the private sector. His experience includes community care, aged care, disability, housing and community development sectors.
Registration is essential. Deadline for bookings: Sunday 17th March 2019
Cost: 20% discount if you book by 31st January 2019. Please enter CHSP under Gift/Promotion Code to obtain the discount. All prices include GST.
$95: CHSP service workers, $135: non-CHSP service workers, $95: non-CHSP volunteers, $25: CHSP volunteers
Group Discount: In addition to the 20% Early Bird offer, you can receive an additional 5% discount for 2 bookings or 10% discount for 3+ bookings. To organise, contact Shirley: shirleyc@yourside.org.au or 1300 134 332
Enquiries: For more information contact Rosanna: rosannac@yourside.org.au or Shirley: shirleyc@yourside.org.au or T 1300 134 332