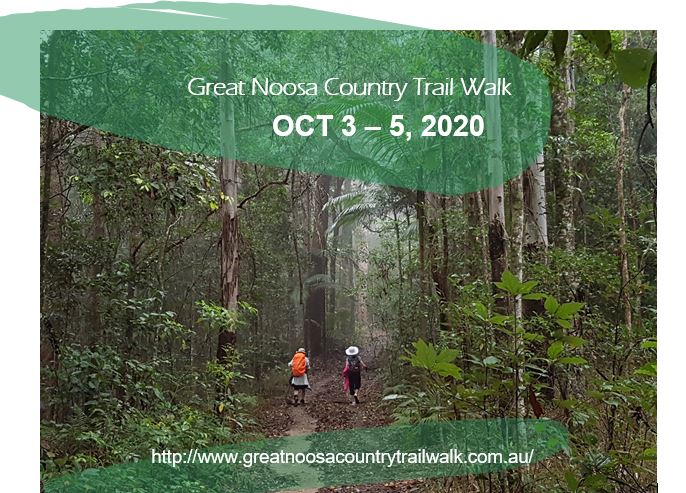 Great Noosa Country Trail Walk 2020 (SOLD OUT)
The Great Noosa Country Trail Walk is a 3-day guided walking experience on the 3rd, 4th and 5th of October 2020.
Walkers experience this unique path at their own pace and with the helpful insight and local knowledge of Trail Guides along the way.
We also porter your luggage while you walk, leaving you all the time and energy to really enjoy the slow, natural beauty of South-East Queensland's Noosa Hinterland, known locally as 'Noosa Country'.
Your path winds through the natural and cultural offerings of beautiful countryside, stunning views and the lovely country towns of Cooroy, Kin Kin, Cooran and Pomona.
The Great Noosa Country Trail Walk is presented in 2020 by the Cooroy Future Group Inc.
Prior to booking, please refer to the terms and conditions and visit the website http://www.greatnoosacountrytrailwalk.com.au/booking.html
where you'll discover what's included for just $249 per person.
We look forward to sharing another fantastic adventure with you!
Great Noosa Country Trail Walk
Noosa Country
Noosa Shire, QLD 4565
www.greatnoosacountrytrailwalk.com.au